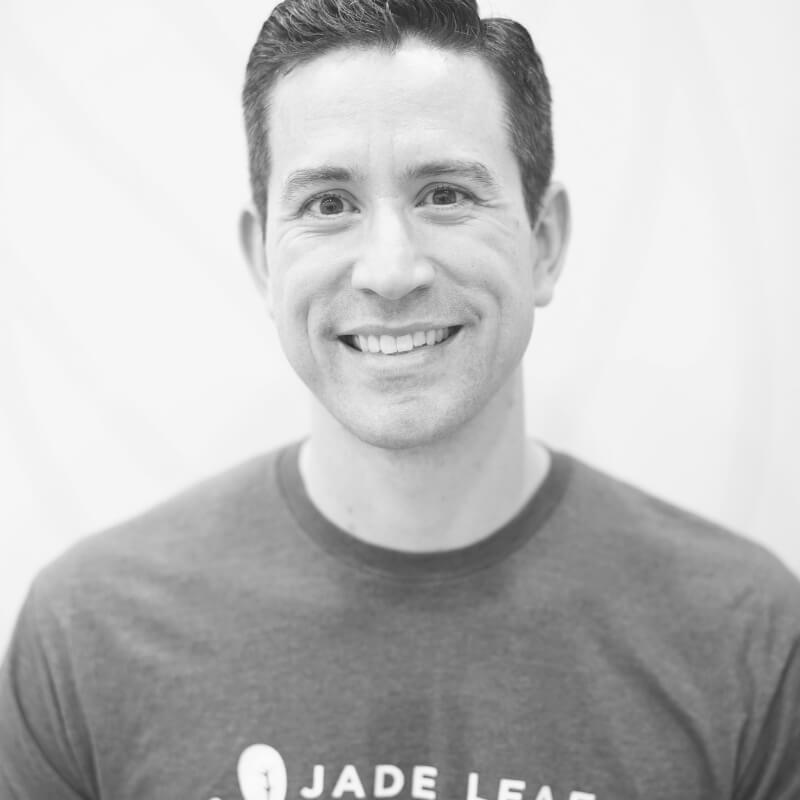 Do you sell anything online? Have you ever considered that asking for testimonials could help skyrocket your sales?
Marc St. Raymond is a co-founder of Jade Leaf Matcha, the number one selling tea brand on Amazon.com and provider of premium quality, CCOF certified organic Japanese matcha at a fair price. In his position, Marc oversees Jade Leaf Matcha's sourcing and works directly with partnering farms in Japan to provide the highest quality matcha to Jade Leaf Matcha's consumers.
Prior to Jade Leaf Matcha, Marc applied his talents to software engineering and app development for tech startups, including some alongside Jade Leaf Matcha's other co-founder, Will Crowthers. It was in this endeavour that he first discovered matcha and saw a gap in the industry. As a result, Marc left his job in tech to become an entrepreneur, founding Jade Leaf Matcha with the core belief that organic matcha green tea is a great addition to a healthy lifestyle and the highest quality organic Japanese matcha should be accessible (both in pure form and derived products) to consumers at an affordable price.
Did you know that most of the people considering buying your product or service will check out your reviews? The simple act of asking for reviews from your satisfied customers can be the difference in closing a future sale. That's one of the secrets of Amazon's #1 matcha tea seller – and it has skyrocketed his sales!
Are you wondering how you can start asking for testimonials? In THIS BLOG POST, I'm sharing some tips and tricks on how you can ask your clients and customers for their endorsements!
Here are a few key secrets we talked about in this episode:
Michelle introduces Marc St. Raymond.

Marc shares about Jade Leaf Matcha, and how it got started.

Amazon was where Jade Leaf Matcha got its start in eCommerce – they used that as their primary sales platform for 4 years!

The number one reason that businesses don't grow is because founders don't work together: they are not unified in their goals for the business.

Jade Leaf Matcha started out as a side project, not a main business. It took 3 years for Marc and his business partner, Will, to figure out that they wanted to grow the business. 

A NO turned into an opportunity – Will and Marc decided that it was time to grow the business.

Founding teams are key in business: you both have to be 100% all in.

It's key to learn how to balance the desire to be all in right now, and being methodical in starting a business.

Marc shares about experiences finding a co-packer: their co-packer said NO to working with them, and they had to find a new one! It took several months to find the right copacker.

One of the biggest NOs that Marc has experienced has been that they have had NO investors. 

As they've reached out to investors, they've consistently heard NO.

That NO turned into them learning more about how they have to add value to their offer for investors, and learn more about how to reach out to them.

Jade Leaf Matcha, as a small business, has been a "bootstrap" endeavor, and is looking to continue their explosive growth using the bootstrap mentality.

Marc shares about how they've reached out to investors, only to get a 100% NO response.

Jade Leaf Matcha became the number one matcha sales on Amazon through intentional work.

Just being smart on sales tactics on Amazon will help skyrocket your sales.

Asking for reviews and following up with customers will be huge for your business. The simple practice of asking for reviews made sales rise for Jade Leaf Matcha.

In product sales, packaging and presentation is key – people do make decisions on looks.

Orders on your own website let you control the communications: you have to be super intentional about communication with Amazon purchases – you only get a limited chance to communicate with your customers.

Focusing on productivity and systems can help streamline your creativity and ideas.

Marc shares what he would tell his younger self.
Connect with Marc St. Raymond:
If you loved this episode please consider sharing it with a friend! And, we'd love it if you wrote us a 5 Star review on iTunes and subscribed to the show!
 PS. I have amazing news! Asking for testimonials isn't complicated. In THIS BLOG POST, I'm going to share some tips and tricks and best practices on how you can ask your satisfied customers to share about their experience!