My Mission is to utilize my superpower to help
entrepreneurs sell high-value services to their clients without feeling sleazy, pushy, or desperate. I show my clients how to have empowered sales conversations, own their value and worth, and skyrocket their top-line revenue.
My name is Michelle Weinstein, and I'm a time-tested entrepreneur and founder of The Pitch Queen. In my 20 years of sales experience, I've worked with multiple CEOs at billion dollar companies, landed contracts with national retailers like Costco and The Vitamin Shoppe, and pitched my way onto ABC's Shark Tank.
I've sold everything from mortgages to Paleo Meatballs to million-dollar homes. My formula is a simple one: own your value and worth, share your gifts with the world, and create a foundation for success by establishing genuine and lasting business relationships.
My mission is helping mission-driven entrepreneurs sell high-value services to their clients without feeling sleazy, pushy, or desperate. I show my clients how to have empowered sales conversations, own their value and worth, and skyrocket their top-line revenue.
My journey started with a degree in Finance and a job as a Financial Analyst. I knew from the jump that the corporate gig wasn't for me, and I started seeking alternatives to the cubicle life.
I got an additional part-time job at Nordstroms selling upscale women's clothing, and I discovered a burgeoning passion for customer service. That sparked my love of the sales process, and it was a harbinger of big things to come.
Soon after, I followed my love for health and fitness and started teaching outdoor boot camps. I quickly learned that I could make nearly as much money doing my own thing as I could with the safe and secure corporate job. And that was all the reason I needed to take the big leap.
I quit my Financial Analyst job, took on a job as a loan officer, and started learning the mortgage business. Then the real estate business started calling, and my inner entrepreneur emerged in full force.
For the next few years, I was all about real estate and mortgages. But my entrepreneurial life started taking its toll on my health. I knew that skipping the gym and living on fast food & burrito shops wasn't an option anymore, and I knew that I wasn't alone in this. I saw a need in the market, and I set out to fill it. I thought, how could I make eating healthy, easy, simple & convenient?
I took the most radical leap yet: I started up a food company. Now, I had no experience in food manufacturing. But my passion for health and nutrition would not be stopped. And FITzee Foods was born.
What I lacked in experience I made up for in persistence. My persistence got me my own retail store, several contracts with local businesses, and a spot pitching in front of the ultimate panel of investors: the Sharks of Shark Tank.
Now, I didn't get a deal. In fact, I was brutally rejected. But at the same time, that experience set me up for many big wins. I got contracts with both Costco and The Vitamin Shoppe. I snagged catering deals with several Major League Baseball teams, and partnered with coaches in the NFL, NBA, and NHL to provide nutritional support to their athletes.
FITzee Foods came to an end in March of 2017, and I was at a crossroads again. But just like the time before, what looked like failure was a stepping stone to a new adventure.
As I analyzed the demise of my company, I realized that every successful person has many stories of failure to tell. And it sparked a new idea for me. What if as entrepreneurs, we talked about the REAL stuff? Like the times we lost a major deal. The days that we couldn't make payroll. The lawsuits we endured. And yet through it all, we never gave up.
My 20 years of experience in sales needed to be shared, as well as the experiences of others like me. Nobody's path is free of failures and setbacks. But if you believe in yourself and stay in the game, magic will eventually happen.
That became my new message. And from there,The Pitch Queen was born.
As it turned out, my biggest failure lead me to my biggest WHY. Now, my passion is helping entrepreneurs and business owners who sell high value services or programs own their value, remember their worth, and embrace the selling process with confidence. I'm living proof that if you stay in the game, success is inevitable. And it's a message that I share with passion every day.
Do you have what it takes to work with The Pitch Queen?
I've known Michelle Weinstein for many years. In that time, she's taught me the fine art of being "professionally annoying" and how to get a meeting with anyone no matter how famous, rich, hard to reach, or prestigious. This has directly translated into success in my business and more confidence in my abilities to go out and make things happen.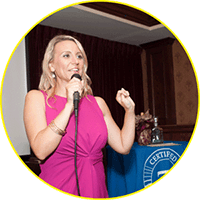 Going into meetings with clients or prospects is a lot easier than it used to be, and Michelle makes the process really easy. She's really good to work with. To me, having Michelle as a resource really makes me feel like I'm not alone. I know I can reach out to her and that's also really valuable.
I think that anybody selling high-value services should work with Michelle. Obviously, I'm in my particular industry but anybody in a service area, Michelle is going be able to help them and I encourage it. Whatever you charge, we're worth many times it. This has truly been transformative for our business. To look at how we do things and how we think about things today versus even a couple of months ago, it's a dramatic difference and I have Michelle to thank for it.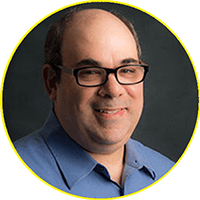 "From Michelle, I've learned the most important thing is not to be afraid, to take the risks all the time especially with new prospects because you have nothing to lose, only the ability to gain, to always demand your worth, to not discount anything, to not work with price shoppers, and also just always charge the value that you bring to your clients and never undercut or underprice your services.
If you're looking to grow your practice, if you're looking to put more money in your pockets, if you're looking to work less and get paid more, look no further and work with Michelle. She will get you to that level of success that you've worked so hard for and you will not have any regrets. Take it from me, from my personal experience working with Michelle I have nothing but great things to say and I will always recommend her to any one of my peers that's looking to grow their practice and be more successful.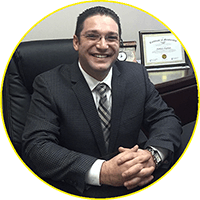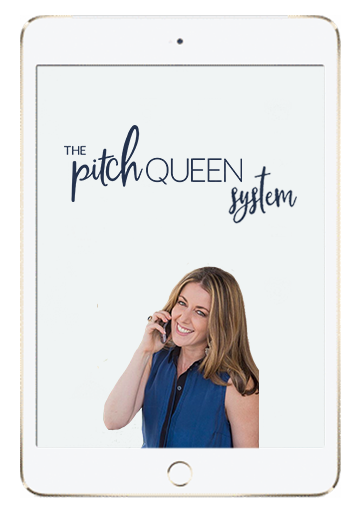 Learn how to sell WITHOUT sleaze!
Get my 5-Step System to boost your confidence, grow sales relationships with ease, and take the stress out of selling for GOOD!