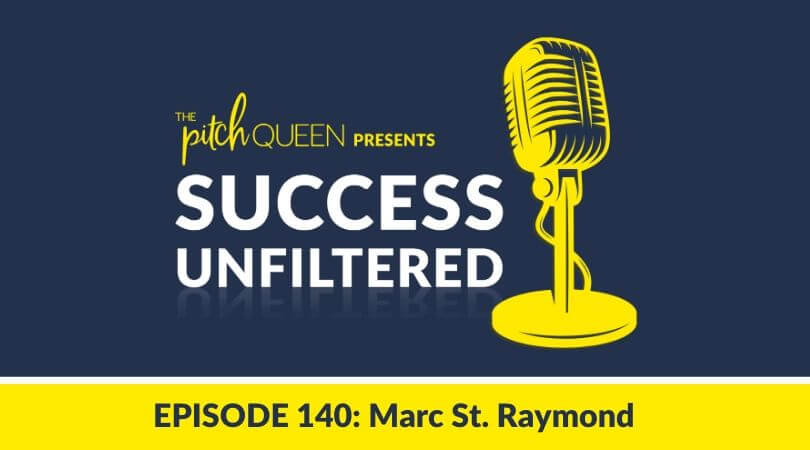 Do you sell online? If so, then asking for reviews are an essential component of your online sales strategy.
I love sites like Yelp – whenever I am going to make a purchase, I like to take a look and see what others have had to say: whether it be a restaurant, coaching service, gym – whatever! 
When I read the client or customer testimonials, I get to read unbiased, unfiltered experiences from people like me, and how this business has served them. 
Here are just a few things that I learn from reviews:
If the product/service is worth it.

What is customer service like?

What do people gain from using this product or service?

How does the business/seller handle a dissatisfied customer?

And so much more!
By the time that I have had the chance to check out the reviews, I learn if the product or service is going to be right for me, and if I should make a purchasing decision. 
If you're selling online, and not asking for reviews, you're missing out on a HUGE opportunity. 
The reviews of your satisfied customers helps skyrocket your sales. Most consumers, like me, research before we spend. We want to know the good, the bad, and the ugly before we make a decision. 
The best part of asking for reviews is that you can ask your dreamy clients for them. The hard part of reviews is that you have to ask for them. 😉
So how can you start asking for reviews? Your clients can post them for FREE on sites like Yelp, Google, or even your Facebook business page. You can also feature them on your business website, or if you sell on an eCommerce site like Amazon, these reviews are linked to your specific products. But this all starts with you, you have to make invitatins and requests and ASK for the reviews! 
Potential sellers are going to check out those reviews, and make their purchasing decisions. 
This week's guest on Success Unfiltered, Marc St. Raymond, is Amazon's #1 matcha tea seller. He didn't become the #1 seller on Amazon by accident: it was because he was intentional about connecting with his clients and asking for testimonials from them!
Let's make your sales skyrocket, and look at how you can get your current clients to say YES to giving some reviews!
How You Should Be Asking for Reviews
Asking for a review is simple: it's just follow up! You know that I love follow up, and consider it a key component of your sales success. 
The best time to ask for a review from a client is when you are in the midst of follow-up. If you are already messaging your clients, why not also ask for their feedback? Are you checking with them after their purchase to see if they need additional support? Do you engage with them on social media and make invitations to leave reviews with the links? 
It would be easy to weave in your request for a review: just like you're asking them to share your product of service with friends who may need it too, just ask for their reviews.
The secret is to make it easy for them to provide you with the review: the easier it is, the more likely a customer is to leave feedback and a review. To make it easy, send the direct URL for them to leave a review.
Include a link in your request, directly to your page where you want the review, whether it be Amazon, Google, or Yelp – make it easy to find!
You can also give them a few questions to answer. You don't want to write it for them; after all, it needs to be in their own words. But, here are a few questions that you can give them to prompt the type of review you desire:  
How did your product (or service) help them?

Did it do what it was intended to do? Or Did your product or service exceed their expectations? 

Did it solve a problem for you?
If they answer those questions, they are helping future customers make a solid decision.
Add a Note in Products Asking for Reviews
If you're an Amazon seller, you have more limited options when it comes to asking for feedback. Since Amazon is technically the one that your customer is purchasing from, and you are fulfilling the order, your communication with the end seller is a bit limited.

You can maximize that limited communication by including a personal note in your packages, asking them to leave a written review. Best of all, a personal note can help make an impersonal experience feel more human. 
Have you gotten an Amazon package lately? They fulfill their orders so fast! It can be as quick as hours after an order for it to arrive. In some areas of the world, they don't even stretch the delivery time to two days: it's typically there the next day! 
But those hasty orders mean that products are just thrown into a mailer, or a box, and delivered as fast as possible. If your orders are fulfilled by Amazon, include a note thanking them for their purchase, and asking for reviews. 
Make sure you're maximizing an email follow up afterwards: tell them that their reviews count!
Share How Reviews Add Value
Reviews are proof that you or your product are worth the investment.
When you're asking for reviews, you're asking the person who used your product to share their honest opinion about how you and your product added value.
Those reviews are valuable, because they help potential customers see another way that you can help them achieve success – or even just have a product that achieves a particular purpose.
When you're asking for a testimonial, share with your customers what that review means, and how they are influencing others! Sharing the simple fact that their review will help others to know if they should purchase will help add purpose to their review: your customer is busy, and their time is valuable!
Want to make it more impactful? Thank them in advance for their review! Thank them for purchasing your product, and for helping others to know if your product or service is right for them!
In Conclusion
Are you asking for reviews from your current customers? People who have already bought (and continue to buy) your products are going to be the best people to share about your product and help others make the decision to buy from you! 
I'd like to challenge you this week to go ask some of your previous clients and customers to leave you a written review. Those reviews will help you bring in even more business!