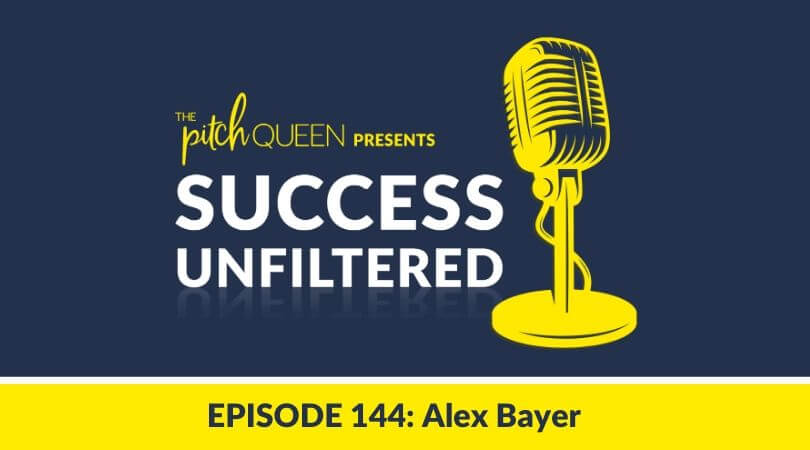 Do you know your value? Or are you taking on less-than-ideal clients, and not earning enough money?
When you know your worth, you're able to say NO to those less than ideal clients, and skyrocket your earning potential, AKA sales. You can work fewer hours, and make more money.
Doesn't that sound ideal?
But how can you show others that value? Clients, investors, purchasers and leads need to know your value before they make the purchase. 
Here's one of my biggest secrets in how I establish my value: reviews.
Reviews are one of the best things that you can get for your business (and your podcast). They are feedback from others who have used your product, services, or coaching. Those reviews are so important when looking to bring on new clients. It shows you are worth their investment!
I always ask for reviews: it's part of my follow up process. When I work with my coaching clients, I ask them to give me reviews. And I don't just want a few lines about how I've helped them. 
I want real results! I want video reviews that help share exactly what I've done for them. I want them to describe the changes they've seen because they did the hard work that I told them to do. 
My favorite part is that I am able to take those reviews and use them to help new leads and potential coaching clients understand what it's like to work with me. They hear stories from real people who have gone through my coaching, done the work, and have seen the results in their business. 
When potential clients see and hear others talk about how I made a difference in their business, they understand exactly what I have to offer, what I can do for them, and what it will take from them to implement my training.
Alex Bayer, a guest on the Success Unfiltered Podcast, strongly advocates that you know your value in business. When you know your value, and what you have to offer, you're able to say NO to less than ideal clients, NO to the wrong investors, and YES to those who are the best fit for you! When you know your value, you're also able to avoid those icky sales tactics, and effortlessly show your ideal clients just what you have to offer. They won't be able to say NO to your product or service, because they know, like and trust you!
How can you learn more about your value? And once you know your value, how can you go about showing your clients that you are worth the cost? Here are a few of my favorite tips and tricks for how you can learn your value, and use that knowledge to help your clients know your value.
Know Your Value

We all have amazing business ideas that can change the world – or so we believe. But how does that change the world for others?
If an accountant goes through my coaching program, what can they expect? With my old company, FITzee Foods, what could someone who bought the pre-packaged meals expect?
If you can't briefly summarize the value of your offer, no matter what kind of business you own, you don't know your value, and you won't be able to share that with others!
It's time to sit down and figure out your unique selling proposition (often called a USP). Your USP focuses on the value that you offer, and what sets you apart from the competition. Once you know your USP, you know your value!
But how can you figure out your USP? Here's a simple trick: can you state what your product does, or what results your client can expect? In one line, or a short paragraph, can you state what you have to offer your clients? You can see my USP on the front page of my website: 
I'm a Sales Strategist, and I teach entrepreneurs how to sell without being sleazy!

My mission is helping mission-driven entrepreneurs sell high-value services to their clients without feeling sleazy, pushy, or desperate. I show & teach my clients how to have empowered sales conversations, own their value and worth, and skyrocket their top-line revenue.
Once you read that statement, you know exactly what I have to offer! I've clearly stated what it is that I do, how I work with my clients, and the results they can expect. 
Identifying your USP will be the most important way that you can figure out and know how important you are, and share that value with your potential clients and leads. You'll want to make sure that it is one of the first things your potential clients can see: I have it on the homepage of my website, and all of the content that I share points back to my USP!
Show Your Value by Creating Case Studies
Once you've mastered your USP, how can you show clients the value that you have to offer them?
For many businesses, case studies will be a clear way to share the benefits of working with you. 
If you're looking to have your products in a brick and mortar store, they want to know that your product is going to sell, and that it will be a profitable item on their shelves. If you're going to sell high-level coaching packages, your client wants to know that hiring you is worth the investment.
Take the data that you have so far, and put together some case studies. Here are a few questions your potential clients or businesses will want to know:
What results can they expect?

How do similar products perform?

What demographic does your product or service target?

What kind of profits can be expected?
You can incorporate that data into your case study to be able to show answers to the basic questions your ideal client has about your product.
Bonus: How to Use Reviews to Show Your Value
I couldn't end this blog post without sharing a few ideas on how you can use reviews to show you're worth it, to leads and clients! When you ask your clients for reviews, what do you do with them?
They aren't meant to just make you feel good about the work that you do – but that is definitely a side benefit, where you get to see the impact of your work!
Here are some ways that you can use those reviews to show potential clients your value.
Post them on Your Website
Tell the world what a great job you do for your clients! Take excerpts from these testimonials and use them as "sound bites" for your website. People want social proof that you are worth hiring.
Use Reviews for Ads
If your business strategy uses ads, these testimonials can be perfect! You can use clips from them to show just what you can do for your clients, and the impact your work makes.
Share the reviews! If you have a Facebook page, Instagram account, Yelp page, you should be sharing these reviews with your followers! You never know when your ideal client is watching your content, and they'll see someone elses' results and want to hire you!
Read Reviews in Your Content
Many podcasters will read reviews during their episodes. If they have a solid listener base, they know that reviews are read. As a bonus, this makes your listeners more likely to leave a review, because they want to hear you read their name.
Add Reviews to Case Studies
We already talked about creating case studies, and reviews are a perfect addition to those. In addition to providing simple data, these reviews help back up the data.
In Conclusion
Have you figured out your value? Do your clients know your value? When you know your value, and are able to clearly show your skills to your clients and leads, you're able to move away from the sleazy feeling that often plagues the sales industry, and you're able to close your sales more easily. 
How do you show your value to your potential clients? Tell me more in the comments!