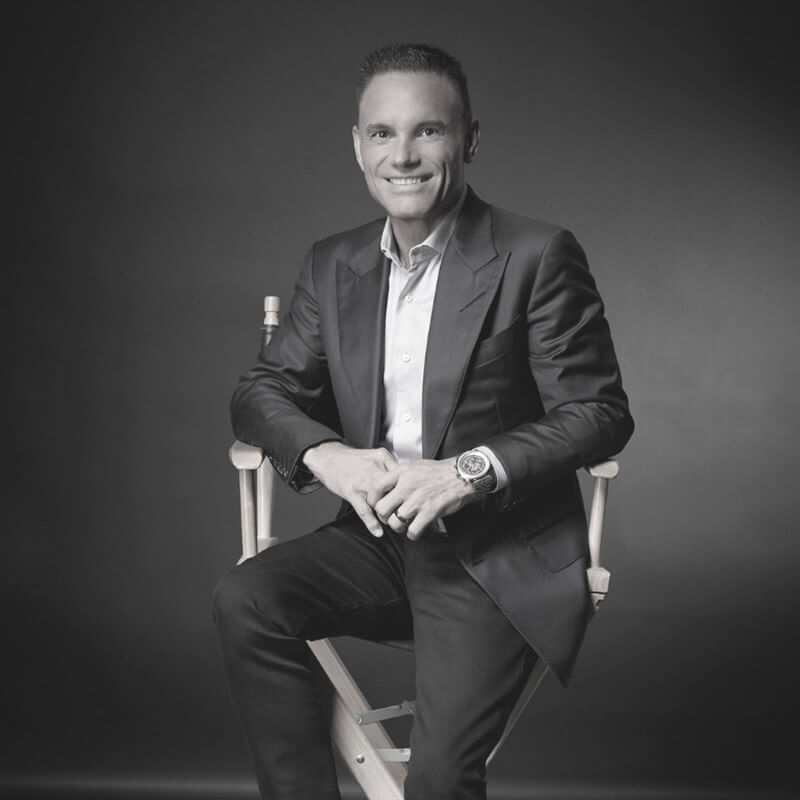 Kevin Harrington has been a successful entrepreneur over the last 40 years.  He is an Original Shark on the ABC hit, Emmy winning TV show, "Shark Tank." He is also the Inventor of the Infomercial, As Seen On TV Pioneer, Co-Founder of the Electronic Retailers Association (ERA) and Co-Founder of the Entrepreneurs' Organization (EO). Kevin has launched over 20 businesses that have grown to over $100 million in sales each, has been involved in more than a dozen public companies, and has launched over 500 products generating more than $5 billion in sales worldwide with iconic brands and celebrities such as Billy Mays, Jack Lalanne, Tony Little, and George Foreman. Kevin has extensive experience in business all over the world, opening distribution outlets in over 100 countries worldwide. His success led Mark Burnett to hand pick Kevin to become an Original Shark on Shark Tank where he filmed over 175 segments.
The true value of Kevin is not only the 40 years of his knowledge of building businesses but also what he can do for other companies in many industries with his global Rolodex and his ability to solve problems. To learn more about Kevin, please visit www.KevinHarrington.tv.
Do you sit around waiting for deals to come to you, or do you live your life full of curiosity, searching out all sorts of new opportunities? In THIS BLOG POST, I'm sharing why living a life of curiosity will help you build a successful business.
Here are a few key secrets we talked about in this episode:
Michelle introduces Kevin Harrington.

Kevin shares that despite having a business that was making $50M a year, $5M of which was profit, banks still did not want to extend him a line of credit.

In order to get the financing he needed, Kevin needed to hire someone to teach him how to speak with bankers in a way that would get him financing.

Kevin shares that financing isn't about how good your business is doing, it's all about how well you communicate your vision and your plan for payback.

Kevin shares three things that improved the way he spoke with financial institutions.

One of the biggest struggles that Kevin sees in aspiring entrepreneurs is "Selfish Entrepreneur Syndrome." He shares what that is, in this episode!

Are you familiar with the company, Beachbody? It's creator, Carl Daikeler worked for Kevin and was a visionary entrepreneur. Kevin believes that his biggest NO happened because he missed out on the chance of being a part of Beachbody. Listen to hear the full story!

Kevin shares how having curiosity overload, and never waiting for deals to come to him has led to his massive success.

Michelle asks Kevin how he keeps himself from getting burnt out and Kevin shares that he loves to keep things mixed up in life and in business, so that he remains energized and alert.  

The biggest mistake that Kevin ever made was not adopting the continuity model in his business sooner. They targeted big purchases from lots of different individuals, thankfully that has since changed in Kevin's business.

It took Kevin years to get to the continuity model and it cost his business hundreds of millions of dollars. See, even hugely successful entrepreneurs experience massive mistakes!

Kevin shares what he would tell his younger self.
Connect with Kevin Harrington:
If you loved this episode please consider sharing it with a friend! And, we'd love it if you wrote us a 5 Star review on iTunes and subscribed to the show!
P.S. Curiosity killed the cat. Not TRUE! Curiosity is one of the best ways to keep the excitement and energy going in your business. Want to learn why remaining curious in business is so important? Read THIS BLOG POST!