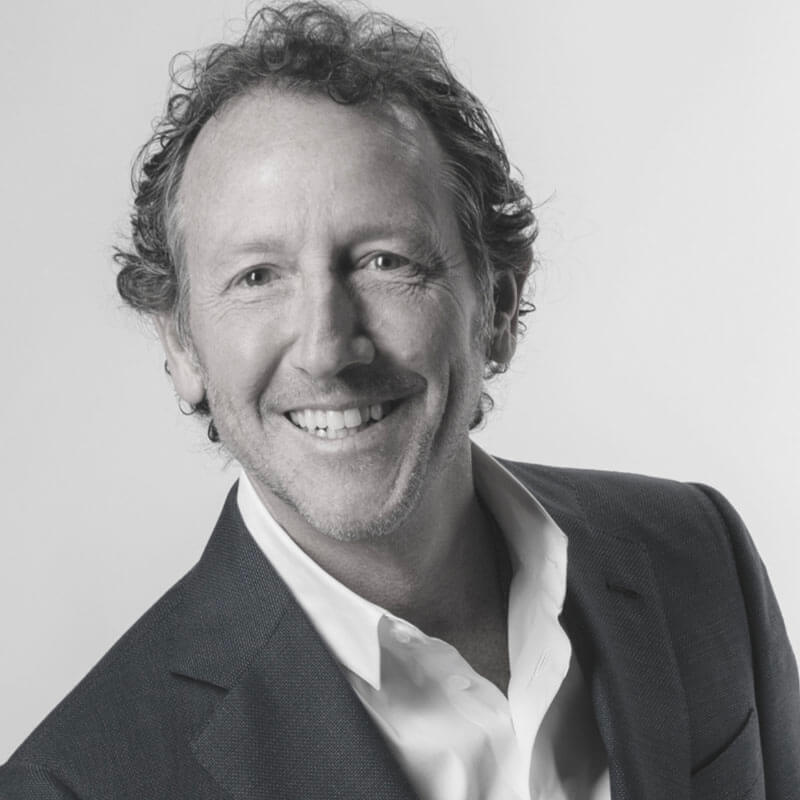 Rob Angel is the creator of the uber-successful and iconic board game Pictionary. There was no business plan or go-to manual, he and his close friends simply put one foot in front of the other, loving what they were doing at every part of the journey. They celebrated the many little victories along the way. Pictionary went on to become one of the best-selling board games of the past century, selling over 32 million games, in 60 countries, in 45 languages.
Rob has made his home in a town very familiar with the entrepreneurial spirit; Seattle, Washington. From his base where he and his team worked day-in-day-out for 17-plus-years navigating every imaginable business challenge. Removing the ego. Going with their instincts. Trusting their gut. It is these collaborative components of his decision-making process that led to such significant success. That and of course getting up every day and staying committed to the game.
Entrepreneur. Philanthropist. Documentary Film-Producer. Enthusiastic Earth-Traveller. All these things have made for the continuance of diverse business and personal life journey. His mantra is clear and he sticks to it; Have an Open Mind. Open Arms. and Open Heart and great things will present themselves and unfold in your life.
Today, Rob travels the globe committed to sharing the powerful and relatable lessons he learned along the way about business and life, in his book; Game Changer. Loving what you do in business and life. He is a highly sought-after speaker telling his incredibly engaging story to both Universities and Elite Business gatherings worldwide.
It's an exciting time in your business, you have several proposals to work with dream clients, but nothing is guaranteed. Are you prepared for the NO? Want to learn how to keep your head focused on the bigger goals, and not let a NO bring you down? Then, read THIS BLOG POST! 
Here are a few key secrets we talked about in this episode:
Michelle introduces Rob Angel.

Rob shares a little bit about himself and the game, Pictionary, which he created.

There were several times when Rob was out trying to sell the game where he had to adapt on the fly. He shares one particular story that involved trying to get Pictionary into Nordstrom. It shows Rob's ability to quickly shift his reasoning. You'll have to listen to hear the full episode.

Rob believes that you need 5 to 8 different talking points any time you go in to pitch a product or service.

Rob and his partners were shameless when it came to promoting their product. And were frequently sending their press releases to new sources to be featured.

When Rob and his business partners were in the midst of trying to grow their product, Rob would work 16 to 18 hour days between his regular day job and then beating the pavement promoting Pictionary.

Rob shares what he did to ensure he got a "time-out" from the work and could take a breather.

"You have to have passion with a clear path to profitability." ~ Rob Angel regarding his passion for his game Pictionary.

When it came time to hold the launch party for Pictionary, Rob and his partners were working to put the finishing touches on the game, but ten days before the launch Rob received a phone call from the printer, which was Rob's most devastating NO. You'll have to listen to the episode to learn what it was.

Despite this huge devastating NO, Rob and his partners bonded. "Good things come from negatives," as Rob said.

Rob and his business partners ended up needing to host two launch parties because Rob had forgotten to invite the press to the first one. Both were a huge success, though!

The most accomplished NO that Rob and his partners had involved Hasbro and the contract that Hasbro presented. This is a GREAT story you don't want to miss!

If times get tough, Rob recommends ensuring you have a strong network of people to talk to and look to for support.

Another huge lesson that Rob shares is that when it comes to working with business partners is to leave your egos at the door, and not bring them into the decision-making process for the success of your business being the forefront.

Rob shares a great story about how the color scheme for Pictionary was decided on and relates it to why we should leave our egos at the door.

In 2001, Rob and his partners sold Pictionary to Mattel.

Rob shares what he would tell his younger self.
Connect with Rob Angel:
If you loved this episode please consider sharing it with a friend! And, we'd love it if you wrote us a 5 Star review on iTunes and subscribed to the show!
P.S. It's tough to turn potential clients or investors away, but sometimes, if their visions don't align with yours, it HAS TO happen! In THIS BLOG POST, I'm sharing why creating a "Red Rope Policy" is necessary! 
P.P.S. Dog lovers! Are you looking for a way to get paid to play with dogs? Look no further! Rover.com is looking for pet sitters to join their company. Head on over to rover.com/thepitchqueen, for ALL the details!