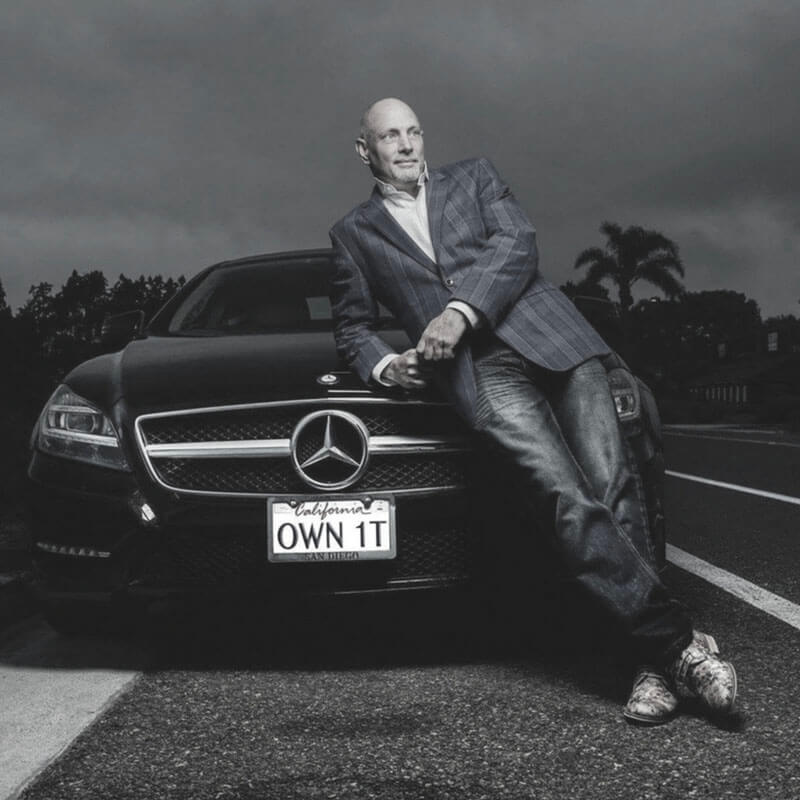 Greg Reid is an author, speaker, filmmaker and action-taking phenomenon! For over 25 years, Greg has inspired hundreds of thousands of people to take personal responsibility to step into the potential of their greatness and, as such, his life of contribution has been recognized by government leaders, a foreign Princess, and luminaries in education, business and industry.
An authority on the subjects of perseverance, success, adaptability, and transforming ideas into reality, Mr. Reid has been published in over 63 books including 28 best-sellers in 45 languages.
Greg Reid is known best for being Founder and CEO of Secret Knock, an exclusive event and professional collaboration community focused on partnership, networking, and business development. Secret Knock is strictly invite-only and includes well-known executives, entrepreneurs, artists, and professional athletes.
As a respected keynote presenter, Mr. Reid has been ranked as one of the top speakers worldwide by Forbes, Inc., and Entrepreneur magazines. He appears regularly at national conferences, on television and in the media, including Fox Business News, Bloomberg, NBC, CBS, and Microsoft Presents.
On a personal note: Greg Reid is also a dedicated adventurist who has summited Mount Kilimanjaro, ran with the bulls in Pamplona, swam with sharks, not afraid to strap on a jet pack and has even jumped out of a perfectly good airplane.
His favorite accomplishment is his son Colt, who at only age 5 is known to take the stage at his events and share his favorite mantra towards happiness and success.
Do you struggle to maintain your confidence when it comes to selling your products and services? In THIS BLOG POST we dive into the steps you can take to change your selling mindset for the better!             
Here are a few key secrets we talked about in this episode:
Michelle introduces Greg.

Greg shares a little bit about himself in 20 seconds flat.

Greg shares one of his biggest NO's and it involves a deck of cards.

Greg's dad told him that he would never make any money talking to people. Greg proved his dad wrong, and he shares the story!

It's time to remove our attachment to the outcome of sales; Greg explains how.

Greg shares how he experienced so many NO's over a 5 year period when trying to pitch his motion picture.

"We are exactly where we choose to be and if we choose to quit, then we're never going to reap the benefits." ~ Greg Reid

In one year Greg received 268 NO's on a book he had written. He shares how he stayed dedicated to getting it published.

Greg has a very clear goal for everything he desires. It helps to keep him focused on what he wants.

"Never beg a person to give them a compliment, an opportunity, or money. Don't convince or try to talk anyone into anything. What I do is look for my perfect avatar and then I give them the solution what they're looking for." ~ Greg Reid

Greg shares how he got to Edward Snowden.

Greg shares why it's so important to surround yourself with the people who are getting the results you want.

Not all businesses are built on golf courses!

Greg shares a time when he flipped the script and told a prospect NO.

Michelle and Greg discuss the Secret Knock – Greg's premiere exclusive event.

Greg shares what he would tell his younger self.
Get Greg's books:
Connect with Greg:
If you loved this episode please consider sharing it with a friend! And, we'd love it if you wrote us a 5 Star review on iTunes and subscribed to the show!
P.S. It's time to start believing in yourself! Build your confidence and start making more sales with THIS BLOG POST.