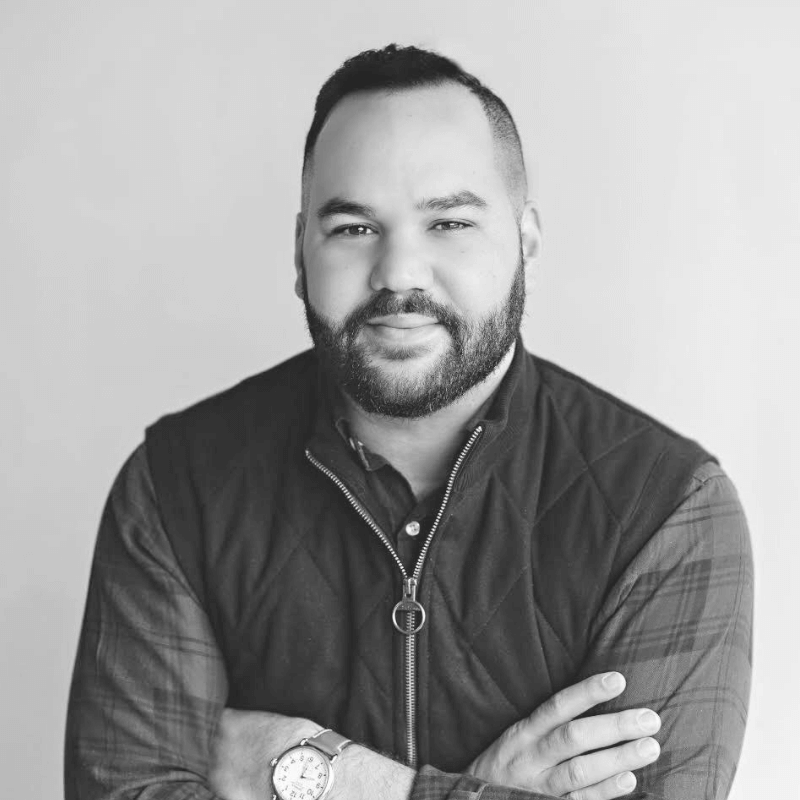 Did you know that failure is success if we learn from it? So, what happens when YOU fail? Do you move on, or do you take time to try to learn from that failure?
Marcus Murphy is an entrepreneur and sales expert who cares deeply about the flourishing and success of entrepreneurs. Marcus previously worked for Yelp in San Francisco, going from start-up to multi-billion dollar giant. He has also worked at Infusionsoft as the Global Partner Development Manager where he developed and broadened new international markets through strategic partnerships, and is a recognized instructor and speaker at LinkedIn.
Currently, the Head of Business Development & Partnerships at DigitalMarketer, Marcus has pioneered new and effective techniques that enhance the results of the traditional inside sales model.  He believes a combination of inside sales, social selling, and strategic partnerships are the next generation of business growth. Marcus prides himself on his ability to connect with diverse and international audiences while captivating their attention with storytelling.
Do you feel like your failure isn't moving you forward? THIS BLOG POST can help you understand how failure is success if we learn from it!
Here are a few key secrets we talked about in this episode:
Michelle introduces Marcus Murphy.

Marcus shares about his sales history, from selling vacuum cleaners door-to-door, all the way to working for Yelp!

"Rejection is so basic…we are in a culture of winning." ~ Marcus Murphy

Marcus shares about how he is a serial entrepreneur: rejection is in his DNA.

Failure is a great learning tool, but if you don't take the time to learn from it, it's nothing more than just failure.

Marcus shares the juicy details about how he landed a $30,000 deal as a marketer: he had a plan with blog posts and social media management. But because he didn't communicate, he got fired from the job, and had to give $20,000 back. 

The reason for that failure? It wasn't about the numbers of the stats: it was HIM. They didn't like Marcus and working with him. 

The lesson to learn is that not everyone is going to like you; we're all an acquired taste.

"You can't go into sales trying to dodge rejection. You need to embrace the fact that it is going to happen." ~ Marcus Murphy

Marcus advises that you should always assume that the first response will be NO, and keep an option in your back pocket.

If someone says NO, then ask when was the last time that they spent that amount of money! Find out what would make it worth it to them. 

You have to show your

customers or clients the value, and build the hype and anticipation

.

The best salespeople are those who are comfortable with silence. 

Help them to see what their lives would look like after your product or service.

It's all about creating the best before state and after state, and showing how you make your customer's lives better.

How can you appropriately sell to people? Marcus shares the steps of selling, and how you can break past the stigma of selling.

Marcus encourages all of his sales reps that he works with to watch the movie, Patch Adams, to reinforce that first and foremost, it's all about the people and the relationships.

Marcus shares about the

12 stages of human intimacy

, and how they relate to sales.

When you're in sales, all 12 of those steps are important, and help with closing the sale at the end. You can't skip any of the steps: that's where the stigma of sales comes from.

Keep your core values at the front of everything that you do, and don't be afraid to say NO to potential clients and customers who don't fit those values.

Keep looking for wins, especially in relationships. Some of Marcus' best friends are the people he has made the most money.

Marcus shares what he would tell his younger self.
Connect with Marcus Murphy:
If you loved this episode please consider sharing it with a friend! And, we'd love it if you wrote us a 5 Star review on iTunes and subscribed to the show!
Experiencing failure can actually lead you to the success you crave! How? By taking the time to learn from it. You can read how to do that in THIS BLOG POST!