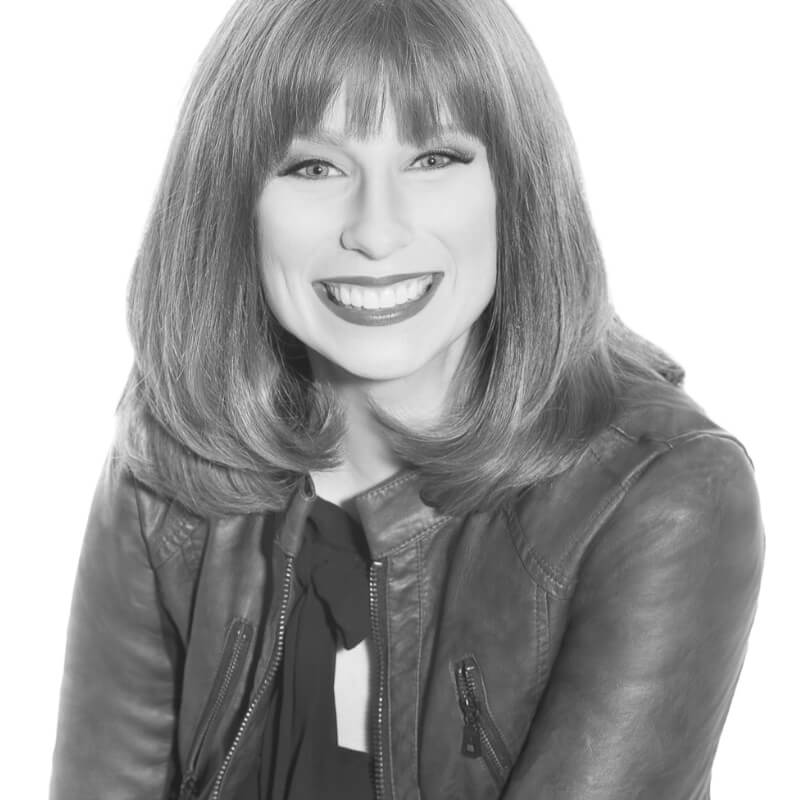 Kendrick Shope is the creator of the leading sales training for women entrepreneurs, and the Authentic Selling® process which has created millions of dollars in revenue and new business for her clients.
Kendrick hosts her own daily talk show The Kendrick Shope Show, and the Sell Like A Woman Podcast, reaching nearly 100 thousand followers in six continents. Kendrick's work has been featured on the Steve Harvey Show, NBC, Forbes, INC, and more.
Being uncertain in business can be SO scary. You're always worried about when your big YES or success will come. But, what if you could embrace the uncertainty and actually allow it to lead to your biggest success? Curious as to how? THIS BLOG POST can help!             
Here are a few key secrets we talked about in this episode:
    

Michelle introduces Kendrick.

    

Why Kendrick? She speaks Michelle's language and is passionate about sales.

    

Kendrick got her first NO in sales at the age of 7, when selling cookies at a school fundraiser.

    

"It's better to get a NO than a what if!" ~ Kendrick Shope

    

You'll never know if you don't try – if you don't try, you're 100% a NO.

    

What stops people from trying? Tune in to hear all of the juicy details.

    

Artists struggle with "selling" themselves.

    

You have to change your mindset about hearing a NO.

Whatever you are making a NO mean, STOP! Because it's not your truth.

    

People pay for what they value.

    

When you hear NO, think "what this is telling me is…."

    

Use a NO to get closer to a YES.

    

It's all about your mindset!

    

Kendrick shares how she appeared on the Steve Harvey show talking about her upcoming book, "Sell Like a Woman."

    

Kendrick shares her most devastating NO about her book, "Sell Like a Woman" being rejected ELEVEN times over 2 years.

    

Hearing her book be rejected led to a lot of struggle and questioning.

    

Selling a book is a huge massive sales process.

    

Kendrick shares what kept her going when her book kept being rejected.

    

"Be like a cockroach! Be really difficult to kill. They can knock you down, but they can't knock you out." ~Kendrick Shope

    

When you're in a long sales cycle, follow-up is key!

    

Follow up is like digging for buried treasure.

    

Kendrick shares how she got on the Steve Harvey show without her book – It took connections, and a really good pitch!

    

At the end of the day, folks are buying into YOU!

    

Kendrick shares how frequently she gets pitched.

    

Don't dilute your presence, your brand and vision by aligning with those who are not the correct fit for you.

    

It's taken Kendrick 8 years to learn about how to align herself with her strategic vision!

    

One limiting belief that hurt Kendrick was the idea of "I'm not smart enough."

    

Get out there and fail and make an idiot of yourself.

    

Start with the definition of sales: without sales, your business is broke.

    

Sales should never feel sleazy! If it feels sleazy, STOP!

    

Follow-up is known to double revenue! Learn how to do it and do it well.

    

Kendrick shares what she would tell her younger self.
Connect with Kendrick:
If you loved this episode please consider sharing it with a friend! And, we'd love it if you wrote us a 5 Star review on iTunes and subscribed to the show!
P.S. Stop waiting and hoping that every NO will be a YES. Embrace uncertainty! It's what I've done and my business has exploded! Click here and READ THIS BLOG POST to learn more!