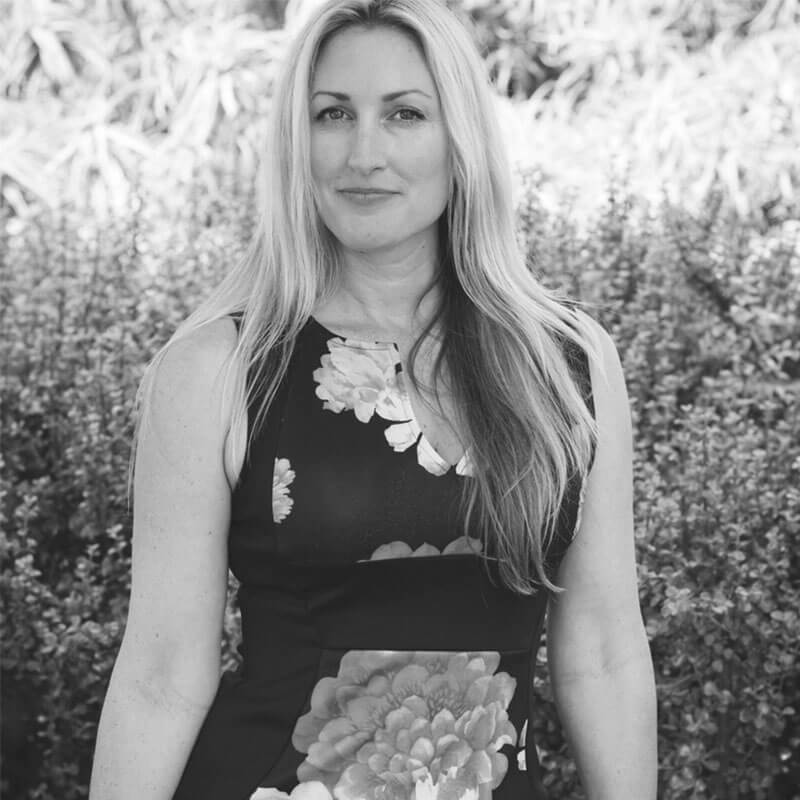 A graduate of UCSD with a bachelor's degree in Psychology, Katie Moodie launched her entrepreneurial spirit into residential real estate soon after graduation. Fueled by the excitement of business development, she eventually realized she could combine this enthusiasm with her personal interests and passion for natural wellness.
Diving into research, she began to develop natural remedies for her family, friends and colleagues and before long her products were in demand. Finding a very supportive community in San Diego of other cannabis advocates, she teamed up with key scientific partners to utilize 100% of the plant in order to develop KB Pure Essentials organic product line.
With a passion for wellness and a talent for formulating natural, handcrafted products, Katie's mission is to become a leader in cannabis education, while working closely with the scientific and holistic medicine communities to create more innovative products and bridge the gap between the public and cannabis as medicine.
Have you ever thought about what would happen if you had to close your business down tomorrow? Many people don't think they need a Plan B, but THIS BLOG POST explains why you need a Plan B (and maybe a Plan C and D, too!). 
Here are a few key secrets we talked about in this episode:
Michelle introduces Katie Moodie.

Katie shares who she is and what she sells.

KB Pure Essentials was started by Katie Moodie because her friend Brooke had epilepsy and found that using CBD oil helped with the symptoms.

The first big NO that Katie experienced was with something as simple as a bank account. You don't realize how easy it is for a bank to tell you NO. Katie shares the full story!

It took a long time for Katie and her team to find a permanent solution for selling online because getting a payment processor to accept them was as difficult as opening a bank account when being in the CBD or Cannabis space.

Katie and her partner applied to OVER 100 different merchant processors before being accepted by one.

Katie was able to power through every one of those NO's by being passionate about the product and the good it could bring to people.

Katie's most devastating NO was when her first merchant processor placed a hold on the money that was coming in from sales, and did not return it (over $20,000) because of reasons they couldn't legally share.

Going forward with her new merchant processor, Katie shares her biggest lessons learned and what she won't let happen again.

Katie and Brooke have been through the ringer, but they keep going like the Energizer Bunny.

"Sometimes you have to get shaken up a little bit to get laser focused on your goals again." ~ Katie Moodie

Months of planning went into the online launch of KB Essentials, and of that time, the money from the sales was lost. Katie shares this devastating story!

Being left with NO other options, Katie and her partner began pursuing different revenue streams to build their business.

Katie advises that you should have a Plan B, and C and D, in case A and more fail.

When Katie first started out, she had to turn some hemp growers away because of their shady business practices. Listen to this episode to learn how she overcame that.

It doesn't matter what industry you're in, Katie advises you to watch out for Sharks who are trying to take advantage of the "little" guy.

Katie shares what she would tell her younger self.
Connect with Katie Moodie:
If you loved this episode please consider sharing it with a friend! And, we'd love it if you wrote us a 5 Star review on iTunes and subscribed to the show!
P.S. Are you ready if something happens in your business that is out of your hands, and you have to shut down? THIS BLOG POST shares why having a Plan B (and C and D) is so important for your business!