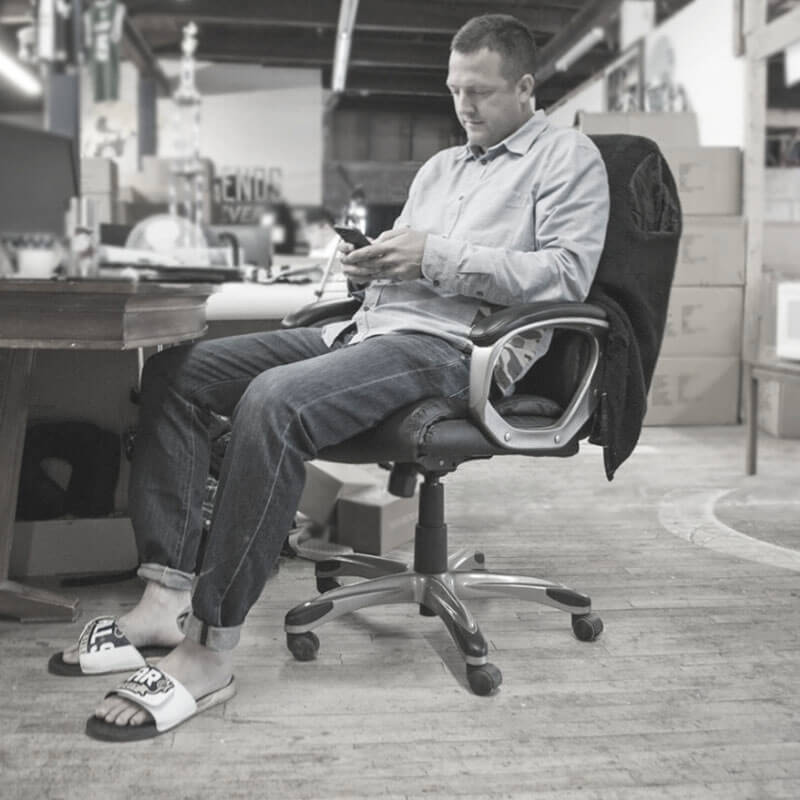 Justin Kittredge is a footwear veteran. Having worked with professional athletes and entertainers at Reebok for over a decade, Justin had more than his fair share of cultural experiences. In 2013 when he decided to step away from the big brand to create what is now the most dominant powerhouse in the sandal industry, ISlide, he kept one thing in mind, "Don't wait for opportunity. Create it." Since then, ISlide has worked with DJ Khaled, Antonio Brown, French Montana, Iskra Lawerence, Def Jam, NBA All-Star weekend, Dick's Sporting Goods, and over 20 Professional sports arenas.
How do you feel about mistakes? Do you beat yourself up for days and think of yourself as a big failure when you make a mistake? It's time to change that mindset by reading THIS BLOG POST!
Here are a few key secrets we talked about in this episode:
Michelle introduces Justin Kitteridge.

Justin shares a little bit about who he is and what his company is all about.

When Justin first started his business, people doubted he'd find success simply because he'd never owned a business.

We all have a story of our first horrific pitch and Justin shares his in this episode. He shares information that he's never told anyone before.

Justin shares how he emotionally overcame the blow of his first pitch.

It's been two years since Justin and his company have been trying to bring in investor money, and they've definitely learned a thing or two since the first time. Justin shares his top three tips for raising money successfully.

Justin often looks to his team of investors and advisors for advice to ensure they don't make the same mistake twice.

Justin took ISlide to a Shark Tank audition hoping to make it on, but knew his chances were small at first since only 1 in 40,000 people make it on.

The whole purpose for ISlide getting onto Shark Tank was to not only get an investment but also build exposure.

Justin shares the full Shark Tank story, but let's just say a major disappointment turned into a MASSIVE positive. Justin tells the full story in this episode!

After Shark Tank aired, ISlide ended up creating a partnership with DJ Khaled, which did so much for their exposure.

When it comes to hiring, Justin believes that every employee will have a different personality, but have a similar DNA. Listen to this episode to learn and understand more!

Justin shares some tips on ensuring that the people he hires are going to be a good fit.

Justin shares what he would tell his younger self.
Connect with Justin Kitteridge:
If you loved this episode please consider sharing it with a friend! And, we'd love it if you wrote us a 5 Star review on iTunes and subscribed to the show!
P.S. Stop getting stuck making the same mistake over and over again! Learn and move past each mistake! Read THIS BLOG POST to learn more!