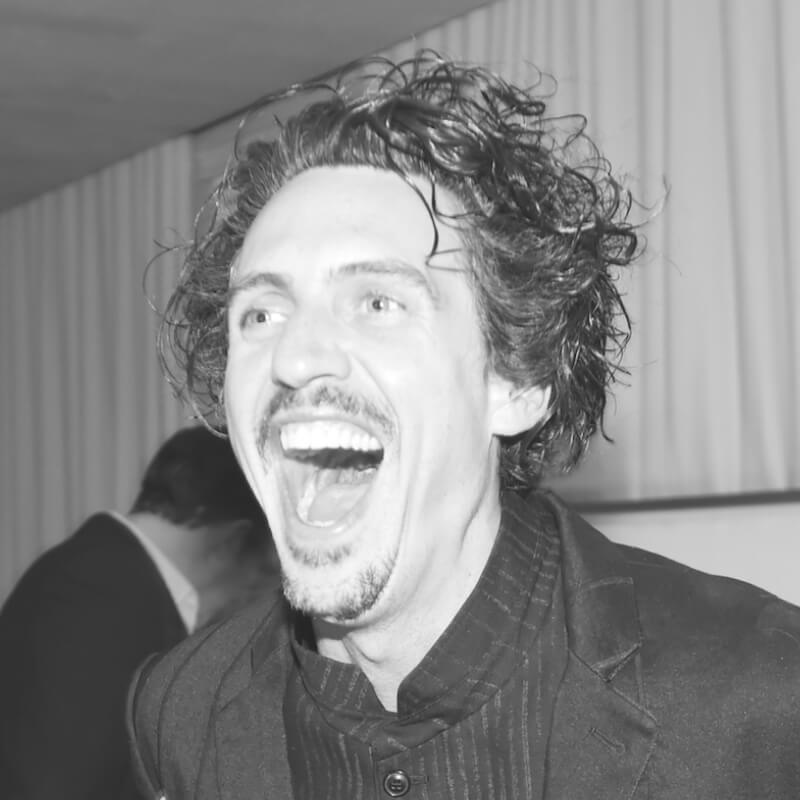 When meeting with prospects and thinking of closing sales, do you take the time to perform pulse checks before you get off a call?
Iain has spoken and worked in groups as small as six and spoken to groups of over 10,000 people. His passion for human potential radiates from his presence. The only thing he enjoys more than making personal improvements is helping others to reach new heights.
Iain Grae is a serial entrepreneur who lives life with a passion for creating inspirational experiences. He started his first small business in his teens and continues to build his portfolio. His first major success came in his mid-twenties when he founded Innovation Ads, Inc. – a New York based advertising agency which grew from just himself to over 150 employees in three short years at which point he sold it. Iain currently owns San Antonio Raceway & Cycle Ranch MX Park which allows him to build family friendly events that enable people to pursue their childhood dreams. He uses a unique management style to empower his employees and customers alike to make the experience all that they want it to be.
Iain regularly attends and participates in consciousness raising experiences and events. He holds a Masters in Organizational Leadership from Mercy College in New York and a Bachelors in Marketing from Florida Atlantic University in Boca Raton. He sees life as a quest for continuous education and firmly believes in the Law of Attraction and the power of positive belief. He attributes his success to surrounding himself with great people and always being ready to learn something new.
Iain is happily married to Gabrielle Grae and they currently split their time between San Antonio, TX, Miami, FL and traveling the globe attending or creating consciousness raising events.
There are specific questions that you can ask your prospects while closing sales that can help you determine if they're all in or if they're going to ghost on you. Learn more about those questions in THIS BLOG POST!                                    
Here are a few key secrets we talked about in this episode:
Michelle introduces Iain Grae.

Iain shares about his businesses, including his advertising agency in New York and the San Antonio raceway.

Iain started his career working for an agency at low pay rates, making outbound calls trying to get as many decision makers on the phone as possible!

When Iain was making those calls, he heard more than a hundred NO's each day and learned to see those as a blessing so that he could learn from each NO!

He took the time to get introspective and look into why people said NO to the products and services that he was selling so he could learn from that.

There is a reason behind every NO!

Start your pitches with an intention that everyone can agree. Help your clients and leads see that you are there to serve them.

Sales are everywhere.

Learn to take a "pulse check" to learn if your client is ready to buy. Ask, "On a scale of 1 to 10, how do you feel about this?" They will tell you!

When you speak to a company in a way that allows them to connect with you, they will want to buy from you.

Iain started his agency in New York with NO support. He was turned away from a young entrepreneur's group because he hadn't made enough money yet.

When he was rejected from that group, he decided that he was going to create a place where people just getting started could find the support that he didn't have.

Big risks bring big rewards: Iain started his agency with credit card funding, and used the credit cards to create cash flow.

There was no option but success for Iain. He "burned his boats" so he couldn't go back to the life he had led in the past!

His entrepreneurial journey started from a NO! When he asked his dad for a motocross bike, his dad said NO, because they didn't have money. Iain found a way to make money and bought his own motocross bike.

"I'm going to look at possibilities as opportunities." ~ Iain Grae

NO can often come from misaligned intentions and perspective. Do everything that you can to align yourself as a YES!

A change in Iain's perspective aligns him better with a YES.

Iain shares what he would tell his younger self.
Connect with Iain Grae:
If you loved this episode please consider sharing it with a friend! And, we'd love it if you wrote us a 5 Star review on iTunes and subscribed to the show!
P.S. Not all sales will turn into a YES, and that's okay! What's important is that you do your best to check whether your prospect really wants to start doing business with you! To learn more read THIS BLOG POST!