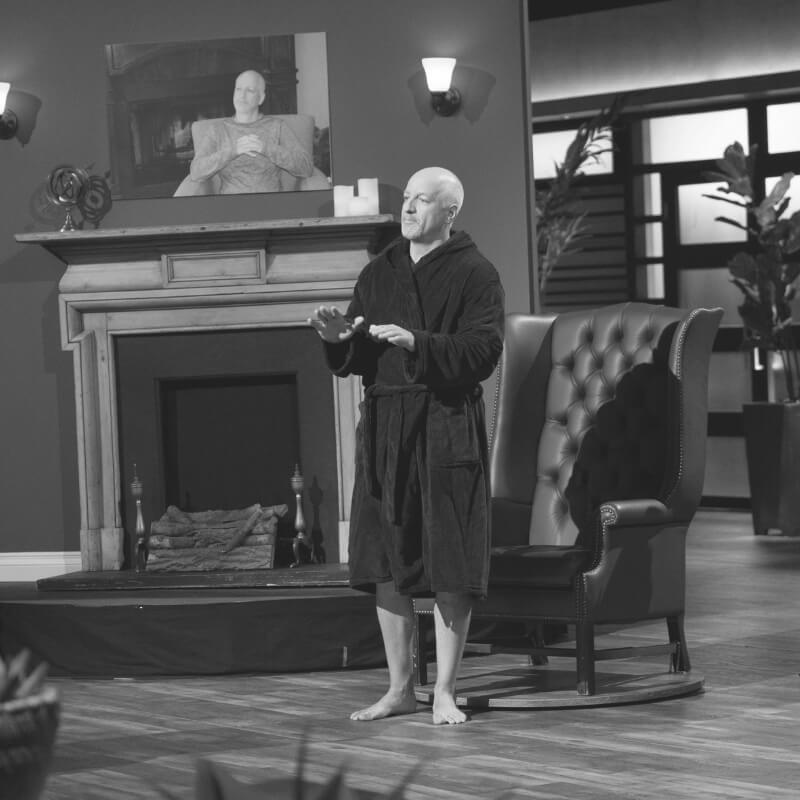 How strong is your network? Networking with people could make the difference between six-figure losses, your net worth, or sales success!
Howie Busch is an Inventor, Entrepreneur, Speaker and Attorney. The self-described World's Least Handy Inventor has figured out how to get his products to market without being able to make a thing. Yet he has somehow managed to license more than 5 products, fund a successful Kickstarter campaign in just 2 days and appear on Shark Tank with his product, DudeRobe.  With DudeRobe, he re-designed & re-engineered the men's bathrobe into something guys today will actually want to wear. As a Coach & Consultant, he has helped a number of other inventors get their products to market. He has spoken at major universities & the US Patent & Trademark Office.
Your connections can be the difference between a six figure loss or a YES to increase your net worth! But how can you build solid strong business connections? By networking with people, that's how! Click here to read THIS BLOG POST and learn how to start mingling with the right business people to increase your net worth!                                        
Here are a few key secrets we talked about in this episode:
Michelle introduces Howie Busch.

Howie shares about his business, and how he appeared on Shark Tank for the

DudeRobe

: a robe designed especially for dudes.

Howie's first encounter with rejection was when he was working with companies to do bathroom advertising.

He was able to build connections, but after a while, most of the companies pulled out their advertising because they weren't quite ready to work with Howie yet!

Howie ended up making "the safe decision" and went to law school.

You need to be able to notice and be aware of when you need to pivot in your business.

"Other people are not judging your failure as harshly as you are." ~ Howie Busch

Howie didn't want to license or manufacture anything when he started DudeRobe: but two weeks before his Kickstarter was supposed to go live, his manufacturer told him they couldn't work with the prices he had been given.

Howie reached out to his network, and was able to find help through his connections!

His Kickstarter campaign was what earned Howie a spot on Shark Tank.

You need to always have connections and resources available at your fingertips for when things go badly. When his manufacturer said NO, Howie had spent time networking with people to build connections that moved him forward!

To build connections, make sure to be a giver, not a taker!

Always be ready to make offers to others! Invest in younger entrepreneurs.

Add value for others: create podcasts, share content.

When a person asks for "a half hour of your time," it's ok to say NO! 

If you want to connect with someone, engage with them and interact with their content: build the rapport and relationship with them before you ask them to give their time.

Being on Shark Tank helped create so many additional connections for Howie! 

Howie shares about his pitch on Shark Tank.

"Don't wait for the perfect time; there will never be a perfect time." ~ Howie Busch

If you wait for the perfect time, you will miss the opportunity.

"The harder I work, the luckier I get." ~ Howie Busch

Howie shares what he would tell his younger self.
Connect with Howie Busch:
If you loved this episode please consider sharing it with a friend! And, we'd love it if you wrote us a 5 Star review on iTunes and subscribed to the show!
P.S. If you've been giving any thought to building your network? THIS BLOG POST will help you learn the strategies needed to start networking with people and building those business connections!