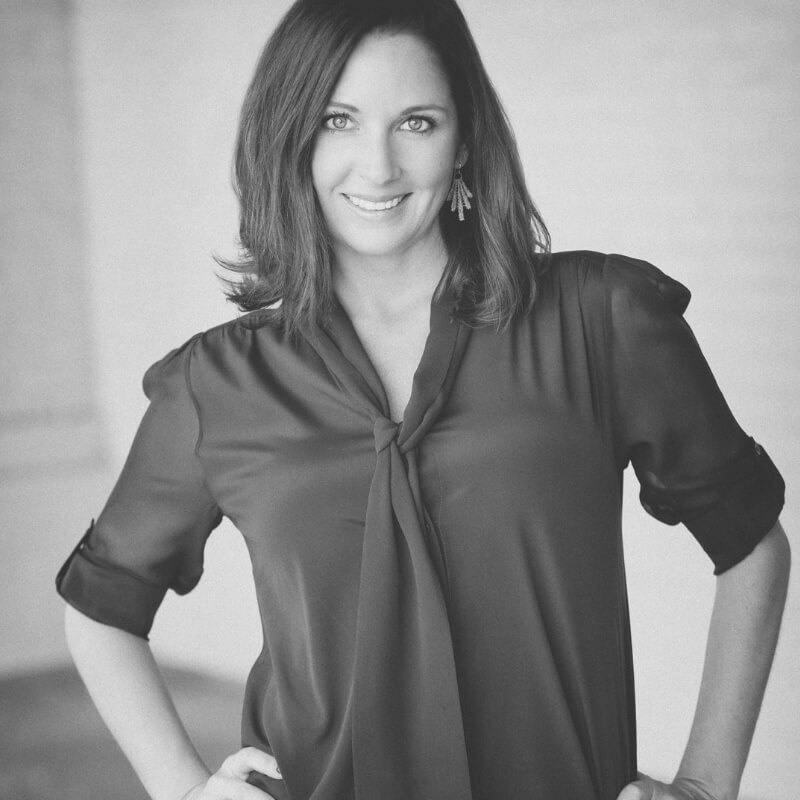 Have you ever considered getting a written business agreement from a lawyer for your business? If you have a partner in the business, you should consider getting a written contract to protect you, your business, and your future!
With over a decade of experience as an entrepreneur, Harriet Mills, a mother of three, co-founded her franchise company Wine & Design to help support her family financially. Since pursuing her dreams to grow her business by bringing art and creativity to new communities looking for a fun alternative to a typical night out, Harriet and her team of talented women have grown Wine & Design to one of the nation's' leading Paint and Sip companies with over 80 locations in the US!
Harriet and Wine & Design have been recognized both locally and nationally through awards and notoriety such as The Triangle Business Journal's 40 Under 40, ABC's Shark Tank, the Wall Street Journal, The New York Times, and Yahoo Finance. She has used her position in her local community and through Wine & Design to partner with Project ALS to raise money and awareness for the disease. Harriet strives to provide mentorship and guidance to women navigating the world of business. She understands the value of having a tribe of dedicated and passionate women for support and thrives on helping others achieve their business goals, whatever they might be.
Have you been putting off contacting a lawyer because you're afraid it's going to cost too much? Learn from my mistake (I lost close to $2M) I never got a good contract and it bit me in the butt! Learn why a written business agreement is SO important!     
Here are a few key secrets we talked about in this episode:
Michelle introduces Harriet Mills.

Harriet shares her inspiration for her business, Wine and Design.

When Harriet asked the owners of one of the places she visited if they would be willing to let her have a location in North Carolina, they said NO!

"No one tells me NO! I'm going to … make it bigger and better!" ~ Harriet Mills

When someone tells you NO, take the fear out and do it on your own, and do it better!

Harriet found that people didn't believe in the concept of her business, and didn't take them seriously. Even the lawyer didn't think it would work.

The lawyer they hired to do their first franchising agreement recycled an old agreement that had been created for a car-related business. The agreement had terms about cars and oil!

As an entrepreneur, Harriet says, "You have to take it upon yourself to learn the business as a lawyer, as a marketer, etc. You can trust people,  but you have to watch your back."

One of the keys for a successful franchise is having a kick-a** flagship store – it shows all of those who want to open a franchise that this business is a viable business and can make money!

Harriet would have joined the International Franchise Association sooner. Even though she hadn't planned on franchising, that would have helped her know the ins and outs of the business.

Her most devastating NO came when she appeared on Shark Tank, and one of the investors chose her business! Her business partner said NO to an investment from a Shark, and that was when Harriet realized it was time to do business by herself.

Not having an operating agreement with her business partner from the start of her business cost her more than $1 million dollars.

"It made me fight for the company." ~ Harriet Mills

An operating agreement is like a prenup for your business.

If you don't have an agreement, you're not going to work out. You're going to experience one of these: A) your business will fail, B) you will lose friendships, or C) it will be awful.

This was a lesson learned – operating agreements are #1 in your business if you're going to work with a partner.

Spend the money on written contracts! Have everything in writing. Follow verbal agreements up in writing, with an email restating what was said and agreed upon! Everything you have in writing is documented.

"I can't stress this enough – spending extra money on attorneys is worth it. If you can't afford it, wait to start the business!" ~ Harriet Mills

I don't like to say NO, I am willing to give everyone a chance. Harriet had to fire her marketing firm because they weren't a good fit. If your marketing firm isn't giving you statistics about conversions and growth, you need a new firm!

Make sure there is an "out" clause with your written contracts, give them a retainer and make sure you're getting detailed reports. Let them show you conversions – if there isn't any, they aren't doing their job & it's time to implement your out clause.

Harriet shares what she would share with her younger self.
Connect with Harriet Mills:
If you loved this episode please consider sharing it with a friend! And, we'd love it if you wrote us a 5 Star review on iTunes and subscribed to the show!
P.S. It's common that when you get started in business you focus your attention and money on things that will grow the business, so paying for a written contract might seem unimportant. I'm here to tell you that isn't the case! Read THIS BLOG POST to learn why!