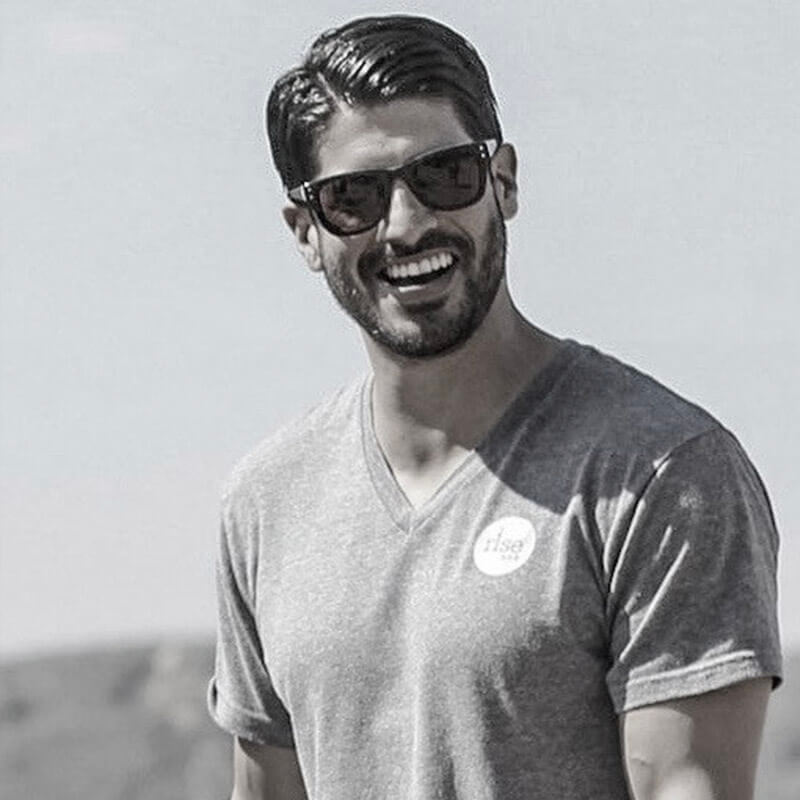 Pete Spenuzza is the Founder of Rise Bar, an all-natural protein bar company committed to making REAL food and putting quality nutrition back in the hands of the consumer.  Their promise is to only use minimal ingredients that you can find in your kitchen without any artificial flavors, sweeteners, or junk.
Have you wondered how you can help tame the stress you're experiencing in your business? We have some amazing tips, HERE!              
For more tips like Peter's, check out my free guide 4 Entrepreneur's Mindset Hacks.
Here are a few things we talked about in this episode:

Michelle introduces Peter Spenuzza, founder of

Rise Bar

.

Peter shares a very personal story about being pulled into a lawsuit and how it left him feeling tumultuous.

Through journaling Peter was able to help calm the stress he was experiencing as fallout from the lawsuit.

Getting things all out of your head and onto paper can help you come to a business decision much quicker.

Peter shares his story of working with a big retailer, REI and how it has changed how he now interacts with other retailers.

Having difficult conversations is tough but it can help enhance a person's success. Peter explains how.

Peter explains some great tips for becoming better at having difficult conversations.

Peter tells our listeners how important it is to look at what others are doing, and to determine how you could do things better.

Peter shares a story of dealing with a difficult employee.

Finally, Peter tells us what he would say to his younger self.
Connect with Peter:
If you love this episode please consider sharing it with a friend & subscribing on iTunes! We'd love it if you wrote us a 5 Star review on iTunes.
P.S. Are you ready to start journaling your way to a better business? Then check-out our latest post HERE!