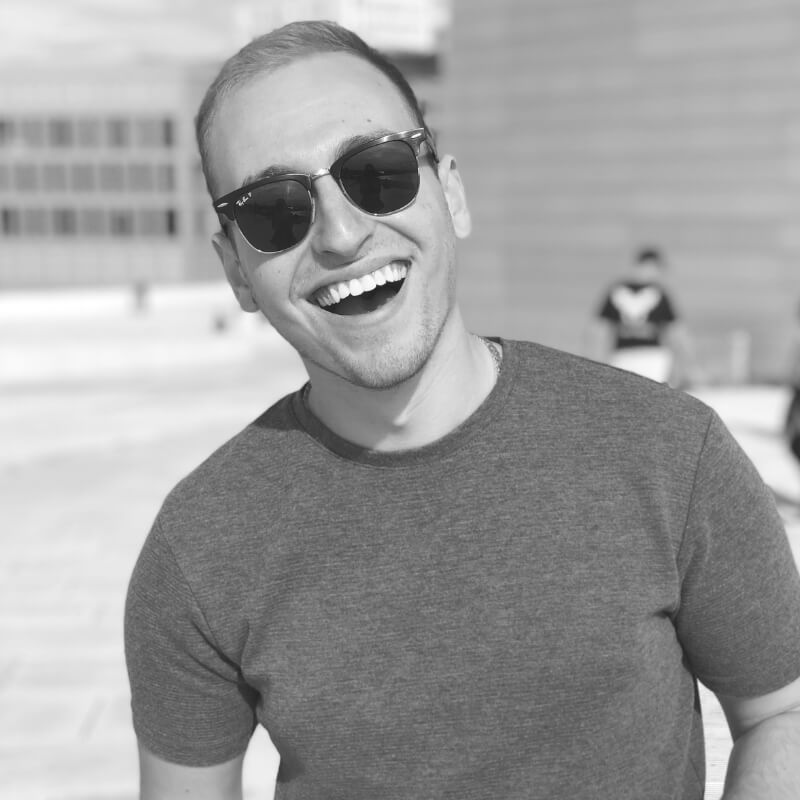 Are you committed to your business, or are you one foot in, one foot out? Are you willing to dive headlong into the risk factors in business?
Driven to overcome the challenges faced by immigrant parents, David Zamarin has made a name for himself as the Founder of DetraPel, the latest in his series of ventures that appeared on Shark Tank Season 9. He also co-founded two other companies that he has since exited out of. In 2016, the Babson student was considered as one of Philadelphia's Entrepreneurs of the Year – at age 18. A member of several advisory boards, David seeks to give back as well: he coached a youth soccer team, sat on the Youth Advisory Council of SEPTA, and does numerous speaking engagements while mentoring at several youth entrepreneurship programs.
David's background and innovative entrepreneurial spirit make him an accomplished and inspiring leader, as he is always looking to get involved more.
One of the most important things that you can do for your business is go all in and take some BIG gambles in business.These risk factors in business could help you change your business growth: it could mean the difference between 4 figures, and 8 figures!
Ready to be inspired and begin embracing the risk factors in business? In THIS BLOG POST, I'm sharing some tips and tricks on how you can take risks, and go all-in!
Here are a few key secrets we talked about in this episode:
Michelle introduces David Zamarin.

David shares how he started his company when he was only a sophomore in high school.

One of the biggest mistakes that David made in the beginning was listening to an advisor who told him to focus on marketing: the core of the business was their product!

Later, when it came to looking for investors, they didn't see the product and the potential for growth: they only saw the brand.

While they focused on marketing, they outsourced so much of the work. This ended in a recall of some products for contamination.

David said NO to the bad advice he had been given, brought the product back to the company, and worked on it in-house. 

It's important to be aware of what you can do: David knew that his company worked at it's best when they said NO to outsourcing.

When you're starting out, everyone is going to give you conflicting advice – keep it in house; outsource your work: you have to be able to figure out what is most important about what you do!

Gary Vaynerchuk came and spoke at David's school: when David heard him speak, he was so inspired he went home, revamped his entire business plan.

Seize every opportunity that you have: David was impressed by one group that simply stood behind Gary Vaynerchuk wearing branded tee shirts.

Don't get so focused on the future that you forget the "small" opportunities in the present.

Make your small goals today to reflect your bigger vision.

David got a deal on Shark Tank, but ultimately said NO: he wasn't willing to budge on his terms.

"Since then, it's been a lot easier to say NO, because [Shark Tank] was the biggest thing that I could have said NO to." ~ David Zamarin

Shark Tank was definitely a catalyst for David's company's success: they grew immensely after their episode aired, even though they ultimately didn't get a deal.

You have to be a risk taker in the world of entrepreneurship.

David shares what he would tell his younger self.
Connect with David Zamarin:
If you loved this episode please consider sharing it with a friend! And, we'd love it if you wrote us a 5 Star review on iTunes and subscribed to the show!
Do you seek advice from the trusted people in your life, to only then be confused? They advise you to take the safe path, but you want to take the path with all the risk factors in business? In THIS BLOG POST, I'm going to share how to know if it's the right gamble to take or not.