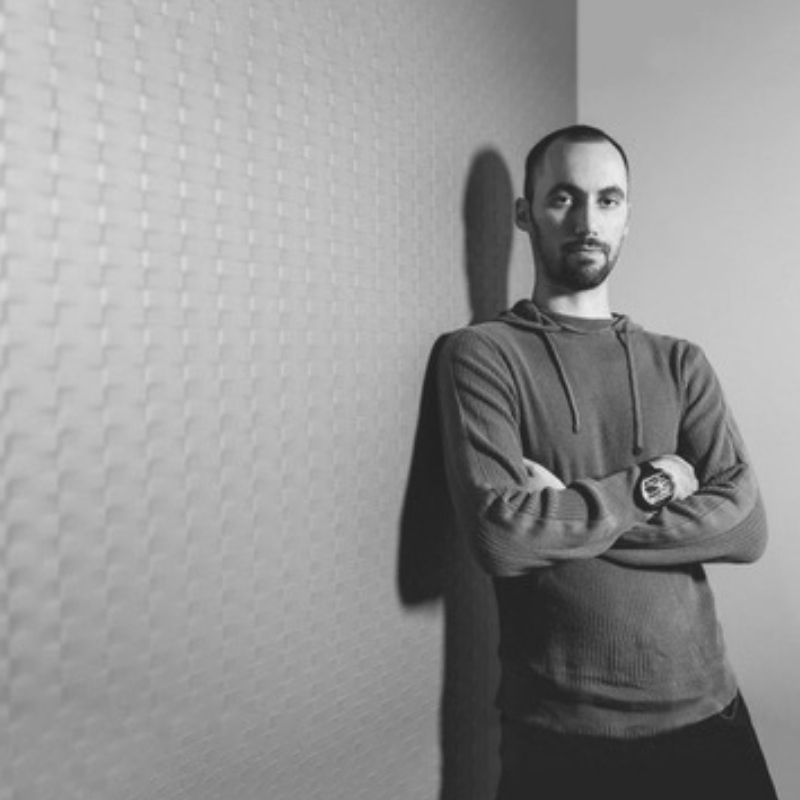 Have you ever wondered what the importance of failure is for a business? In this episode, Dan Fleyshman is going to share his story about how he leveraged his "failure" and turned it into amazing success!
Dan Fleyshman is the youngest founder of a publicly traded company in history. At the age of 23, after selling $15 million dollars worth of clothing in six department store chains and surpassing expectations with his $9.5 million dollar licensing deal with STARTER apparel, Mr. Fleyshman launched the "Who's Your Daddy" energy drink into 55,000 retail stores.
He later went on to launch Victory Poker, which became 1 of the top 5 online poker brands internationally. 
Along the way, Fleyshman became a very active Angel Investor and advisor to 29+ companies that range from mobile apps and tech companies to travel sites and celebrity clothing brands. 
As a serial entrepreneur, some of the successes include launching a media site to garner over 300,000,000 views in the first year, a hoverboard company to $5 million + revenue in 4 months and multiple subscription box companies to gross over $48 million in combined sales. 
Currently his social media agency "Elevator Studios" works with over 600 influencers and manages campaigns for a variety of large companies. The agency has also hosted 30 live events called "Elevator Nights" which has helped 1000's of entrepreneurs learn from and network with investors in multiple sectors including cannabis & cryptocurrency. 
Playing poker as a hobby, he's managed to win multiple championships and more importantly use the game to be able to raise millions of dollars for various charities by organizing dozens of poker tournaments around the world. 
Over the last 7 years his main passion has been his charity www.modelcitizenfund.org which creates backpacks for the homeless filled with 150 emergency supply items inside.
I hear it all the time, entrepreneurs are afraid of failure, but I want to reassure you… failure is actually a GREAT thing! In THIS BLOG POST I'm sharing the importance of failure. It's a must read!                                         
Here are a few key secrets we talked about in this episode:
Michelle introduces Dan Fleyshman.

Dan saw the writing on the wall that he would have to close his online 8-figure poker business – his competition was being shut down, and he knew that his time was coming!

Rather than wait to be shut down, Dan decided to be proactive and shut it down first.

"It's not easy to have that failure on the scoreboard. When you look at history, you see wins and losses." ~ Dan Fleyshman

Dan's choice to shut down proactively made him look like a good guy, and he was able to leverage his experience and get hired as a consultant at multiple casinos!

"By taking the loss, I actually had more wins." ~ Dan Fleyshman

Staying in a bad business too long can be like being in a bad relationship: you're working hard to make it work, but it's not a good fit. Eventually, you have to rip the bandaid off!

People vote with their wallets. If they aren't saying YES with their spending, then you need to know how to move on!

It's better to end a business prematurely when you know you have to say NO to it, and be able to give something back to investors, rather than have nothing in the end!

Better to stop at 70% done instead of 100% finished!

After closing his poker business, Dan decided to never have all of his eggs in one basket again! He has taken on multiple investments, and has become an angel investor in many companies.

Someone with a "failure" on their record has valuable skills! You can be a very valuable consultant: people want to learn from someone who has been there and has experience!

"Failure" can lead to a lucrative speaking career, helping share your story.

Failure can be a million dollar MBA, and teach you valuable skills. You can have a taco truck, but you'll be better in business if you teach others how to have better taco trucks!

We're always going to make mistakes: it's better to run your business under the guidance of someone who has been there, done that, and made the mistake! They can guide you through because they have been through it. That's so much better than any marketing course.

When Dan was making his pitches with his beverage company, there wasn't a NO option! He asks, "Would you like to be my distributor in the southeast, or nationwide?" There is not a NO option for that question!

Know and address objections before they become objections!

"I don't want there to be a single NO in the room!" ~ Dan Fleyshman

For a service-based business, Dan talks about showing the expertise that qualifies you above anyone else.

Sometimes it can be hard to work with large companies, especially when you are projecting sales, and you don't have a lot of money to work with, and they pay you after the product has been delivered. You have to learn to anticipate their needs, their re-ordering, and be ready for whatever – and sometimes, that requires that you be creative when working with suppliers.

When pitching investors, make sure that they know that they are in it for the long game: you won't make money with your business for a while; they won't see a return on their investment for a while!

When you're just beginning, it's ok to keep your job. In fact, you may need that income! It could be years before your business takes off.

Make a plan for when you succeed!

Dan has a

"red ropes" policy for potential clients

. When they cross any of these boundaries that he has for his business, he says NO to them as clients, because they will be the wrong kind of client for the business he wants to have!

One red flag for Dan that he looks out for in potential clients is that the clients that want to work with him to sign an NDA.

Dan shares what he would tell his younger self.
Connect with Dan Fleyshman:
If you loved this episode please consider sharing it with a friend! And, we'd love it if you wrote us a 5 Star review on iTunes and subscribed to the show!
P.S. It's time to be brave!! Start considering that it might be time to give some attention to failure. It's not so bad and can actually teach you a ton of lessons and be your biggest asset. In THIS BLOG POST I will teach you exactly what you need to know to to believe in the importance of failure.