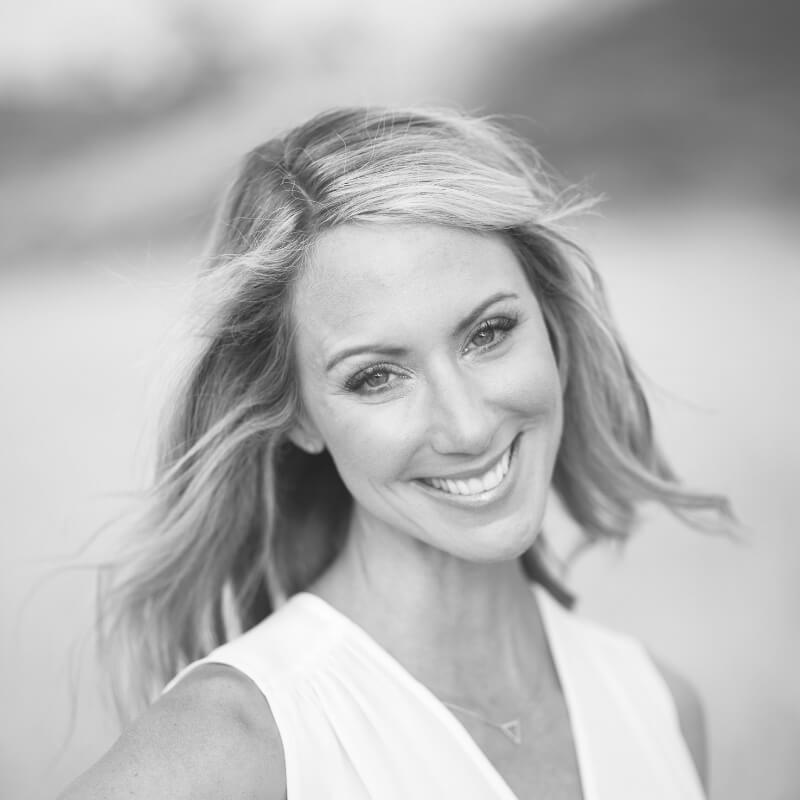 Have you discovered that your business is a 24/7 sales job? Is it causing you a lot of business stress? Learning how to cope with anxiety from business can actually help lead your business to ultimate success!
Christa Orecchio, founder of The Whole Journey is a clinical and holistic nutritionist with a passion for helping as many people as possible to heal and achieve vibrant health. Christa combines her holistic and scientific knowledge to help people heal from the root cause using food as their medicine with a mind, body, spirit approach to wholeness.
She has 10 years of private practice experience, is a local and national health TV show host, bestselling author of How to Conceive Naturally and the creator of three revolutionary online health programs to help people recover their digestive, hormone, and emotional health. She served over 1,000 private clients and 20,000 customers online.
Have you ever experienced PTSD from your entrepreneurial journey? Are you ready to stop worrying about every little thing within your business? Well, there's a way to ease your mind and we're talking all about it in THIS BLOG POST!
Here are a few key secrets we talked about in this episode:
Michelle introduces Christa Orecchio.

Christa shares about her business and transformation from private practice to creating courses online so that she could help even more people: she went from helping 1,000 people over 8 years, to being able to help 20,000 people over 4 years!

Her first crisis came when she launched a gut health course. Christa expected a few hundred to join the program and had thousands purchase. They actually crashed the sales page!

Christa's problems multiplied when her customer service team told her they were working and charged her, but didn't actually do any of the work. Her supplement supplier also couldn't meet the demand and just gave up!

To fix the problems, Christa offered extra webinars for her purchasers and was transparent with them about what was going on.

For their next launch, Christa decided to be proactive. She hired a new customer service team and prepared a million dollars worth of supplements in inventory. 

Then, a business partner approached Christa and asked her to lower the price of the program. She said NO because the price was just right to be able to provide excellent care. When she said NO, he emailed her entire waitlist and said that he was no longer supporting the program.

Christa was able to revamp and find new partners, but in the end had to break apart the supplement kits and sell them separately to recoup the million dollar investment.

"It's really how you show up in the moment, and you've got to be resourceful as an entrepreneur; you've got to feel failure, anxiety, overwhelm; like, cry it out for a minute, and then pull yourself together and move forward with emotional detachment and keep your eyes focused on the goal and on end solutions." ~ Christa Orecchio

How to avoid this kind of situation? Clear communication is everything!

Help everyone on your team take radical personal responsibility for their role. This helps the whole business run better!

Find the right people with the right skill set, and teach them how to work with you! Don't be a people pleaser, and if they can't work with you then they aren't a good fit.

Your partners are a conduit of trust: they have a tribe of people who know, like, and trust them, and when they partner with you, they transfer that trust to you! Be picky about your partners, and only find those who are serving their tribe the way you want to serve.

"As an entrepreneur, you're either managing overwhelm or isolation."  ~ Christa Orecchio

To avoid some of the overwhelm, get organized! Know where everything is that you need; use tools like Google Drive or Dropbox.

"I'm going to die someday, so I have to get everything that's inside me out into the world just in case." ~ Christa Orecchio

Christa shares what she would tell her younger self.
Connect with Christa Orecchio:
If you loved this episode please consider sharing it with a friend! And, we'd love it if you wrote us a 5 Star review on iTunes and subscribed to the show!
P.S. Are you finished stressing out about all the small things about your business? Are you ready to embrace processes and let ease flow through you and your business? Then read THIS BLOG POST for details on how to do that!