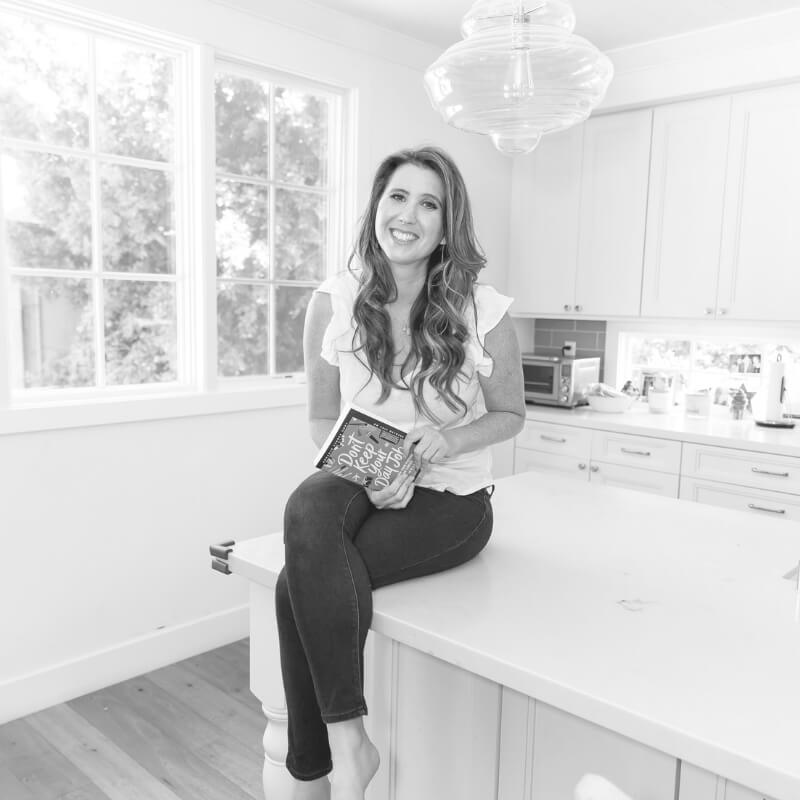 Do your clients feel seen and valued? Is empathy a large part of your business?
Cathy Heller hosts the podcast Don't Keep Your Day Job, which has 8 million downloads and features conversations with creative entrepreneurs like actress Jenna Fischer, blogger Seth Godin, and more. She's a phenomenal coach and she's sparking a movement for every soul to add their gift to the world.
When you practice empathy in your business, and make your clients feel seen, heard, and valued, you'll see your business take off! It's not about you and what you want to achieve in your business, it's about the compassion you show your clients!
How can you start practicing empathy in your business? In THIS BLOG POST, I'm sharing some tips and tricks on how you can build an affinity with your clients!
Here are a few key secrets we talked about in this episode:
Michelle introduces Cathy Heller.

Cathy created a business out of the belief that every person matters, and that people are dying to be seen.

"I believe that we can do what we love and get paid to do it." ~ Cathy Heller

Cathy moved to L.A. to get a record deal, and even attended some of Lady Gaga's recording sessions. 

After only 3 months, her producer called her and said that they were dropping her from the label.

"It felt like I made it to Oz, and the wizard couldn't do anything for me." ~ Cathy Heller

After hearing NO, Cathy reevaluated, and found alternate ways to do what she loved, including reaching out to others for music, writing music for shows.

"People who are successful have been through a lot." ~ Cathy Heller

Business is about having empathy for other people: ask what they need, and how you can serve those needs.

Your work is not just to simply fill a void: it's to meet a need.

Cathy shares about her childhood background, and how she has used the lessons learned to impact how she works even today.

People are looking for purpose and connection; finding where they fit into the world.

Cathy shares about her birthright trip to Jerusalem, and how it changed her life.

"Everyone has genius, not everyone has momentum." ~ Cathy Heller

Cathy shares the three major things that she learned while living in Jerusalem, and how that impacted her perspective.

You're going to hear more NO's when you're out taking chances.

Some people are going to be all pumped up and ready to take chances, others will be held back by the words of naysayers that they've heard all their life.

You have to "Mari Kondo" your life before you can achieve momentum.

Empathy and compassion needs to be practiced, both for yourself and for others.

Cathy shares about the therapy she's gone through, and how she's learned to have empathy for herself and others.

Make sure that you are present, both for yourself and others. That will help you serve people that you are aligned with.

When you are authentic, people know!

Whatever you do, think of ways that you can authentically connect with people and help meet their needs.

Cathy shares what she would tell her younger self.
Connect with Cathy Heller:
If you loved this episode please consider sharing it with a friend! And, we'd love it if you wrote us a 5 Star review on iTunes and subscribed to the show!
PS. Empathy doesn't come easily for everyone, but it IS necessary for everyone. In THIS BLOG POST, I'm going to explain exactly how you can ensure your clients and customers are seen and valued.