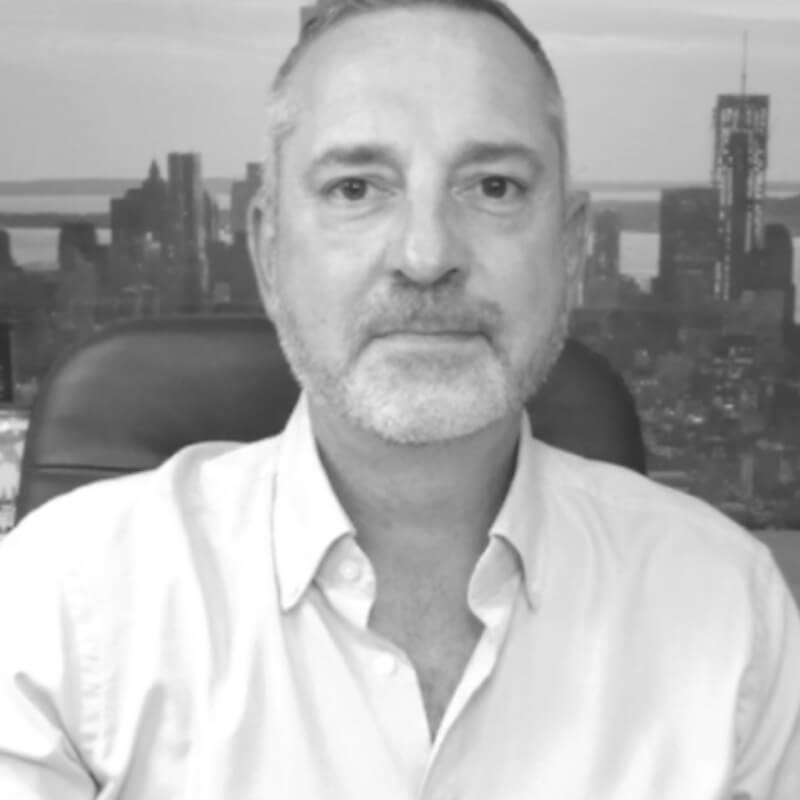 Do you believe in the power of karma in your business? Have you ever thought about what would happen if you said NO to a client or an investor? Ever see an investor's terms and think "that's not quite what I was hoping for … but I need the money."
Carl Allen is an entrepreneur, investor, and corporate dealmaker who has worked on transactions worth over $50 billion, which includes over 250 acquisitions and sales, together with more than 100 capital fundraising projects. In a 24-year career, Carl has analysed thousands of businesses, big and small, in 17 different countries and across nearly every business sector, including technology,  pharmaceuticals, transport and logistics, engineering, manufacturing, aerospace, consumer goods and services, business services, retail, professional services, finance, packaging, and corporate clothing.
Carl has a solid reputation as an investor and corporate dealmaker, having worked for Bank of America, Hewlett-Packard, Forrester, and Gartner. He has advised some of the world's largest corporations on investments, acquisitions, disposals, and restructuring, Carl has also assisted hundreds of business owner in raising both equity and debt finance. Carl walks the talk, having acquired and sold numerous businesses for himself. Carl is one of the world's premier experts on buying and financing small business acquisitions and coaches more than 700 entrepreneurs all over the world to buy small businesses rather than starting new ones.
Have you ever heard of the term sales karma? It's something I recommend to all of my accounting clients, and I want to introduce it to you in THIS BLOG POST! Sales karma can seriously improve your success!  
Here are a few key secrets we talked about in this episode:
Michelle introduces Carl.

Don't forget you have a 24/7 career in sales.

Carl got his MBA and decided that he wanted to become an entrepreneur with a startup company.

They couldn't even give away their software when he first started the company!

The problem was the startup created software they thought was cool instead of something that a customer had a need for.

People don't buy with a logical focus. It's the subconscious emotions that drive a lot of decision making.

Carl decided that startups weren't for him and that was ready to become an investor. His failure with his startup led to his best success!

The constant rejection that Carl experienced was one of the hardest parts to accept of that time. Carl had to learn how to accept constant rejection.

A 24/7 sales career can lead to some hard decisions. Carl left Hewlett-Packard to be able to spend more time with family and found himself working as a business broker.

Carl began work as a business broker and found a buyer for his first business.

The deal was pulled when the buyer outlined the terms that the seller couldn't accept and included the firing of faithful employees.

At that moment, Carl knew that he was going to buy the business.

He started a career buying businesses and continuing to push them to success.

"There's no failure. There's only feedback and opportunity to learn and pivot and be innovative." ~ Carl Allen

Carl turned down an 8-figure offer from a competitor that was going to dismantle the company and lost a 7-figure fee!

By sticking with his convictions and his experiences from the past, Carl was able to make decisions that he could live with.

It's all karma; you have to look after people in this world.

Because of his choices and the good karma they created, Carl has made exponentially more revenue.

Carl works with 17 businesses and has more than $25 million in revenue.

Karma in business has more to do with who you are as a person rather than just the revenue. It's about your morals and who you are at the end of the day.

Do the right thing by people and the world will pay you back.

Stick to your values, stick to your truths.

Carl shares the one thing he would tell his younger self.
Connect with Carl Allen:
If you loved this episode please consider sharing it with a friend! And, we'd love it if you wrote us a 5 Star review on iTunes and subscribed to the show!
P.S. Want to have a fulfilling career or business? Then it's time to start upping your sales karma! Not sure how to do that? Click through and read THIS BLOG POST!