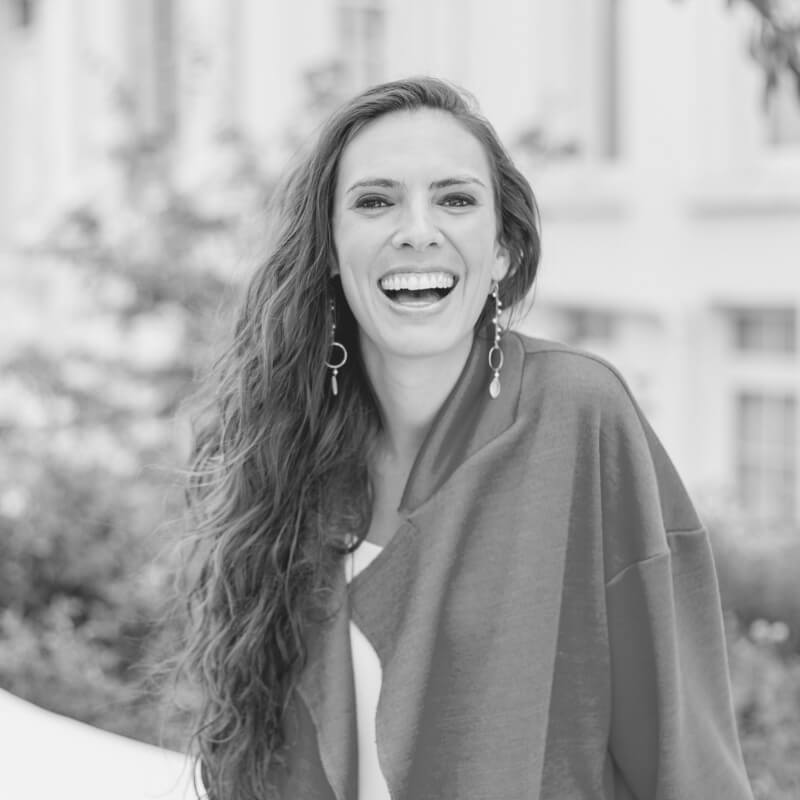 Cait Scudder is a business coach and success mentor for driven women entrepreneurs who are ready to turn their zone of genius into a profitable, purpose-driven business. She started and scaled her own business to 6 figures in under a year, all from her laptop in Bali. Her work has been featured in Forbes, Thrive Global, Influencing Entrepreneur Magazine, BuzzFeed, MindBodyGreen, and Pop Sugar, among other publications and podcasts.
When she isn't teaching her tribe of 20,000 boss babes how to step into the rich lives of impact, income, and influence they were born to create, you can find Cait running in the rice fields, traveling the globe with her hubby, or cuddling her puppies. Head to Cait's free Facebook group, The Radiant Entrepreneur, to catch her latest trainings.
When you get a new prospect on the phone, do you automatically try to close because you feel like you NEED their business? Doing that is abusing your energetic minimum! Curious what I mean? THIS BLOG POST will explain everything!      
Here are a few key secrets we talked about in this episode:
Michelle introduces Cait Scudder.

Cait shares who she is and what she does.

The first crushing NO that Cait experienced was caused by Mt. Agong erupting, having to settle into a Vietnamese hotel and a launch of her Radiant Living School. Tune in to hear how they all fit together.

There were some massive takeaways for Cait from a crushing NO. She shares some of what she learned in this episode.

"Every business problem is actually a psychological problem." ~ Cait Scudder

Cait explains that every belief we have about ourselves and our business can impact the way we behave and show up in our business. She shares why overcoming your fears is so important.

The most devastating NO that Cait experienced involves a previous client. Cait shares the story of how she wanted to help the women and what held her back.

Cait had her self worth tied up with the success of her clients, and this NO led her to discover how to separate those things to get even further ahead in business.

In order to keep from being entangled with her clients, Cait took some steps to ensure she was crystal-clear on who she wanted to serve and who she wouldn't. She set her energetic minimum.

Cait also mentions using a useful tool such as a scheduling service (like Acuity or Calendly) to create a questionnaire that the prospect will answer before they meet with Cait. This gives Cait a snapshot into where the person is in their business and the work they're willing to put in before spending time with a prospect. Cait shares why this is such a huge benefit.

"It's not about appreciating somebody's potential; it's about accepting the way that they show up." ~ Cait Scudder

Cait shares an incredible story of owning her worth. She had a potential client who was willing to pay in full right over the phone. Cait shares the full story and how it turned out in this episode!

After that conversation with the prospect, Cait started embracing her energetic minimum and things within her business began to shift. Even the caliber of her clients changed! Listen for all the details.

Cait shares what she would tell her younger self.
Connect with Cait Scudder:
If you loved this episode please consider sharing it with a friend! And, we'd love it if you wrote us a 5 Star review on iTunes and subscribed to the show!
P.S. Own your worth. Start setting boundaries on the clients that you work with! Set your energetic minimum boundaries for yourself and watch the caliber of your business begin to shift! THIS BLOG POST will show you how!