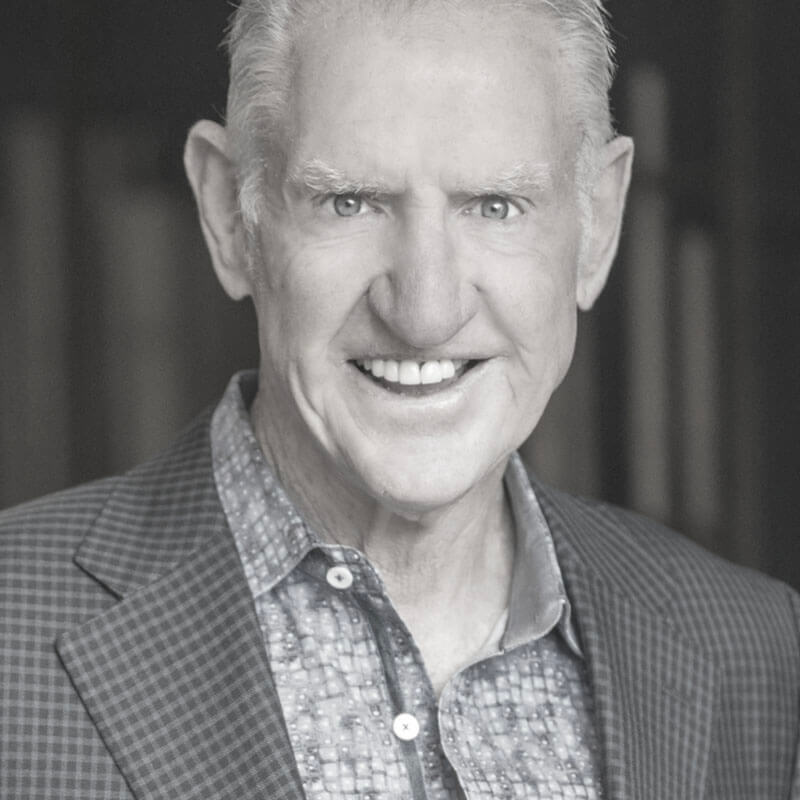 Brian Smith is the founder of the world famous UGG Australia Brand. After graduating in 1978 as a Chartered Accountant in Australia, Brian came to California looking for the next big opportunity to bring back to Australia.
While studying at the UCLA Graduate School of Management he observed that there was no sheepskin footwear in the US. With only $500 in capital, he imported boot samples and over the next 17 years built the UGG Australia brand into a multi-million dollar international enterprise. He sold it in 1995 and the brand has continued to grow to exceed a BILLION dollars in annual sales for the past three years.
Brian is one of the most sought after International business leaders in the country today. He is committed to teaching entrepreneurs how to leverage their most precious assets from within, and to recognize and pursue their passions to create a fulfilling and successful life.
Brian has authored the book "The Birth of a Brand – Launching Your Entrepreneurial Passion and Soul", is a sought after Keynote speaker and mentors small business owners. He spends his time with his family and friends in Southern California and enjoys surfing and contributing to humanity.
Not every sales opportunity will go perfectly. Sometimes you'll plan for a 45 minute presentation and only have 5 minutes, but you must ALWAYS be prepared! THIS BLOG POST can show you how to do that.          
Here are a few key secrets we talked about in this episode:
Michelle introduces Brian Smith.

Brian shares who he is and what he's most famous for, plus what he's been up to lately.

Every business is conceived by someone. It's important to remember that it starts as an infant, just laying there – don't give up at this point. Some wisdom from Brian!

Brian's first major NO came his very first year in business. He purchased 500 sheepskin boots and only sold 28 TOTAL. He shares the full story in this episode!

Every surf shop shut Brian and his boots down, so he started taking them to street fairs and swap meets. The enthusiasm of the people purchasing the boots is what kept him motivated to sell.

The Pitch Queen shares her idea to keep an acknowledgement folder of the kind things people say so that you can look through it when you feel down.

When Brian first started advertising his boots, he used models to model the boots and all of the surfers who he was selling to thought UGGs were so fake. Brian realized he had been marketing to the wrong people in the wrong way using the wrong models.

When Brian shifted his advertising to attract his ideal client his revenue went from $20K to $200K.

Brian tried to get into all of the big box stores but no one wanted to bring him in. He explains why they wouldn't take him and what he did to eventually get there.

"Most people in the world really want to help out a young entrepreneur getting started." ~ Brian Smith

Brian was trying to get onto the cover of USA Today and was able to set-up a meeting with their fashion editor. However, his 45 minute presentation was cut down to five minutes. Wonder why? Listen to this episode for the FULL story!

The five minutes with the fashion editor helped change the entire trajectory of the UGG Australia Brand.

Brian advises that if you hit a wall in your business, you must find another way around it.

"Once you start out on a path, the evidence of what you want will hit you." ~ Brian Smith

Brian shares what he would tell his younger self.

Brian believes that passion for what you're doing only comes after working hard on it for a long period of time. Hhe shares what he means by this in this episode!
Connect with Brian Smith:
If you loved this episode please consider sharing it with a friend! And, we'd love it if you wrote us a 5 Star review on iTunes and subscribed to the show!
P.S. Sometimes the worst case scenario can turn into the best thing for you and your business! Want to learn how? Read THIS BLOG POST!