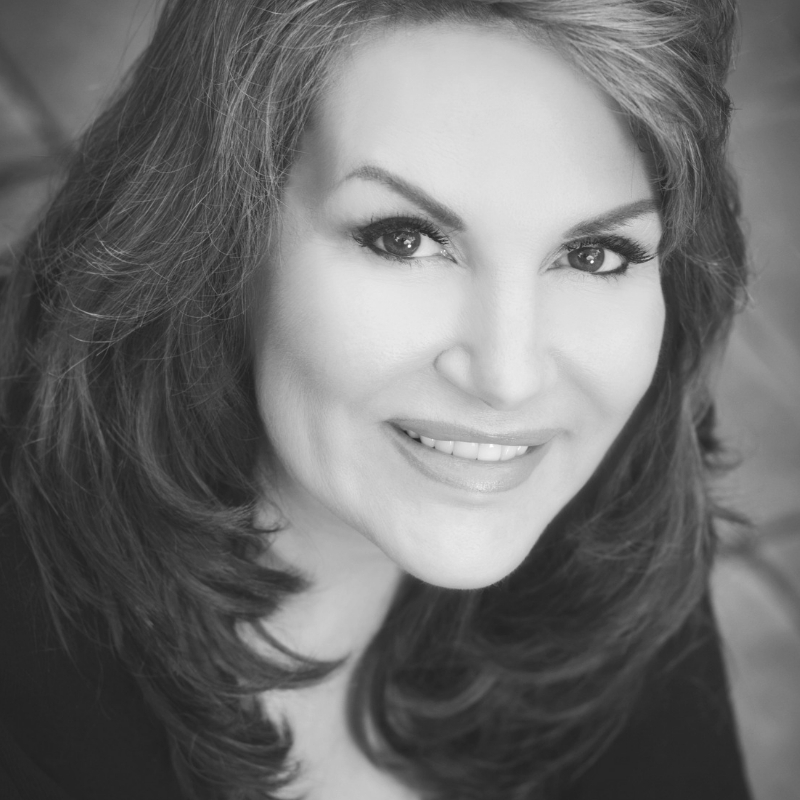 What is your relationship with your comfort zone? You'll never stretch yourself and find your full potential if you don't leave your safe protective zone you've placed around yourself!
Becky Blalock is the author of the bestselling book DARE: Straight Talk on Confidence, Courage, and Career and a trailblazer to the C-suite. Becky Blalock is a sought after speaker, IT thought leader and a champion of skill and relationship building to achieve success in the workplace. She is the Managing Partner at Advisory Capital, a consulting firm providing strategic insight for companies involved in the energy and information technology. During her 33-year career with Southern Company, Ms. Blalock held a variety of leadership positions before becoming SVP and CIO.
Ms. Blalock serves on several public company boards including Hannon Armstrong and Aspen Aerogels and as an advisor in several private equity ventures. She is also active on the Board of Counselors for The Carter Center and is a trustee of the Woodruff Arts
Getting out of your comfort zone stretches you, but it also helps you recognize your full potential. It's time to learn more about how you can stretch yourself outside of your safety net! Click here to read THIS BLOG POST!                                        
Here are a few key secrets we talked about in this episode:
Michelle introduces Becky Blalock.

Becky had always had a successful career, so she decided that it was time to write a book, so that she could pass on the lessons she had learned to the next generation of women leaders.

People kept asking Becky, "aren't you afraid that your book will fail?"

"You just have to believe in yourself sometimes and drown out the negative talk and surround yourself with people who believe in you." ~ Becky Blalock

Becky got rejected eight times before she finally found a publisher!

That inner voice in your head will often tell you that you're not good enough, but you have to learn to say YES I am good enough, and qualified enough!

"We are all so much more willing to take risk when we have people that are cheering us on and that believe in us."  ~ Becky Blalock

Write down what you want: if you write it down, you are 68% more likely to achieve it!

"If you stay inside your comfort zone you're never really going to reach your full potential in life because you've got to push outside that and take those risks and learn hey, these things aren't killing me."  ~ Becky Blalock

Every day, challenge yourself to step outside your comfort zone.

The most important part of a pitch where you hear NO is the feedback! It's an opportunity to learn why they said NO.

"Competence is a very learnable skill and comes about by putting yourself out there and failing and learning what didn't work."  ~ Becky Blalock

Becky shares her story about the time she jumped out of a simulated parachute training session – it pushed her outside of her comfort zone!

When Becky retired from her job, she expected to see many opportunities – but they didn't come like she expected! So she had to go and create opportunities, many of them by volunteering with smaller organizations.

Becky was actually rejected from a job for having a southern accent: it was so demoralizing! When she was going through that, she had to remember to take her own advice, and work on continuing to build her confidence and stretch herself outside her comfort zone.

That hard work of volunteering with smaller organizations paid off, and she was able to join several Company boards.

With her book, Becky had publishers who were interested, but wanted to make edits – so many that Becky said NO – it would no longer be her voice!

She was able to find a compromise with the publishers, but learned that sometimes you have to put your foot down and say NO to them.

Becky shares a few tips on how to vet a potential angel investor.

"Reputation is everything."  ~ Becky Blalock

Becky shares what she would tell her younger self.
Connect with Becky Blalock:
If you loved this episode please consider sharing it with a friend! And, we'd love it if you wrote us a 5 Star review on iTunes and subscribed to the show! 
P.S. Are you ready to give fear a good slap in the face and start stepping out of your comfort zone? THIS BLOG POST can help give you the encouragement you need to take that first big leap!