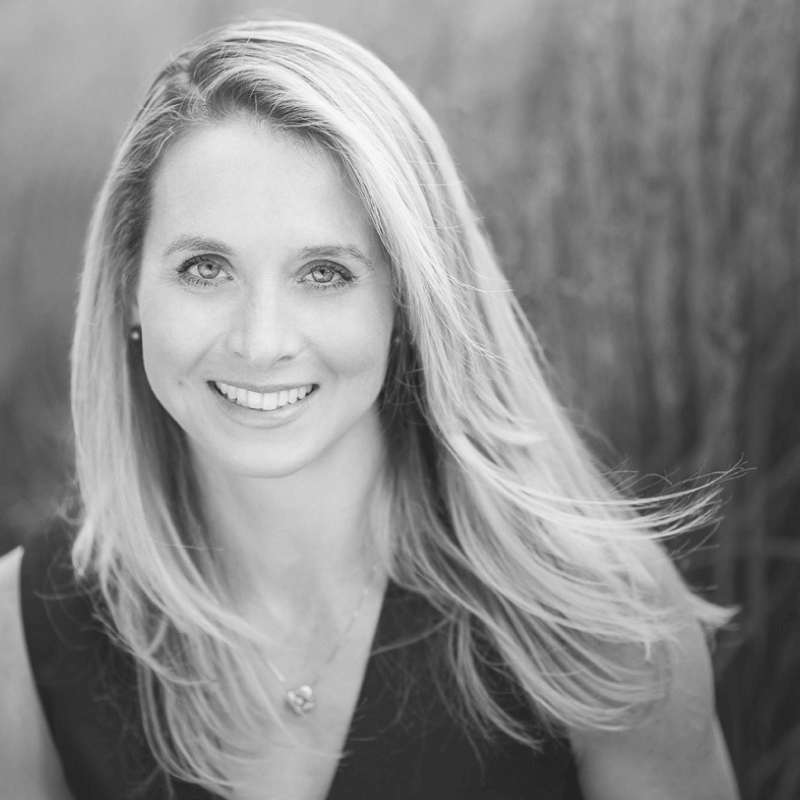 Have you ever used a pizza to enhance a good sales pitch!? 
Becca Brown, the cofounder of Solemates, a brand of footwear solutions and accessories. Known for their flagship product that was featured on Shark Tank (a patented high heel cap that prevents high heels from sinking into grass and getting damaged), they make products that make you more comfortable in your high heels.  Solemates was born out of personal necessity – they were tired of ruining their high heels! Becca has a passion for entrepreneurship and loves supporting other aspiring entrepreneurs achieve their dreams.
In this show, we discuss how to recover when you first hear a NO regarding your business idea (especially when your idea is in its infancy, and the NO comes from an "expert" in the field), as well as where your inspiration should come from. 
And of course, since this episode features a Shark Tank vet of the month, we can't finish without hearing all the juicy details about Becca's Shark Tank experience.
Would you like help enhancing and making your good sales pitch? Maybe make it a bit more creative and unique too!? If so, then THIS BLOG POST is a MUST READ!
Here are a few key secrets we talked about in this episode:
Michelle introduces Becca Brown, Shark Tank vet of the month.

Becca describes

Solemates

, her brand of shoe accessories to help keep high heels from sinking when walking on grass.

Becca and her business partner, Monica, came up with the idea when at Columbia Business School. For a class project, they presented the idea and the business plan.

The retail expert giving feedback said that NO one would be interested in putting an ugly piece of plastic on a high heel. 

It was hurtful and disappointing to hear that, especially at the beginning of their entrepreneurial journey, but Becca and Monica decided to turn that NO into fuel to keep themselves going!

"To offset disappointment, go back to basics. Figure out what things you can take personal satisfaction and confidence off of on a daily basis. It sounds cliche, but know yourself." ~ Becca Brown

"Knowing yourself doesn't make you bulletproof against rejections because you're human. It just gives you the tools to be able to get back to that confident base."  ~ Becca Brown

Becca shares about her Shark Tank experience, and how it was surprising that the first Shark to say NO was the woman who wore high heels.

Preparation was the key to staying calm and cool and collected in the face of rejection.

Becca and Monica took media training before they appeared on Shark Tank: the goal was to learn how to be calm when uncomfortable, and they were equipped to handle whatever came their way.

One particular key point was to be mindful of facial expressions, especially their resting expression.

Some of the first customers of Solemates were bridal boutiques. They had their sights set on David's Bridal, but it was difficult to get into stores like David's Bridal. 

They had to come up with a persuasive sales pitch to get the attention of David's Bridal, so they sought out bridal shows, other retailers, and "confidence builders."

Every situation requires a different approach, Becca shares. In order to stand out, you can't use a one size fits all way of doing things.

Don't be afraid to use common interests to connect: if you wanted to connect with Becca, you'd want to talk about cycling because she shares so much about her love for cycling.

Think outside the box: check out other social media platforms. What are some of your mutual LinkedIn connections? Do you know someone who knows the person you're trying to connect with?

Solemates was promoted by Oprah because Becca was creative in how she connected! By ordering the staff their favorite pizza, they delivered her media kit to the key person she needed to connect with, that is the kind of sales talk that can get you places you have never been! Like Oprah featuring your product.

Becca shares what she would tell her younger self.
Contact Becca Brown:
Subscribe and Review Success Unfiltered
If this episode of Success Unfiltered helped you in your entrepreneurial journey, please share it with a friend! Even better, head on over to iTunes and leave us a 5 Star review and subscribe to the show so you don't miss another episode. 
P.S. Who are you dying to pitch? Do you have a good sales pitch planned out that is memorable and unique? Need some help? THIS BLOG POST can help you nail down a creative and effective pitch.