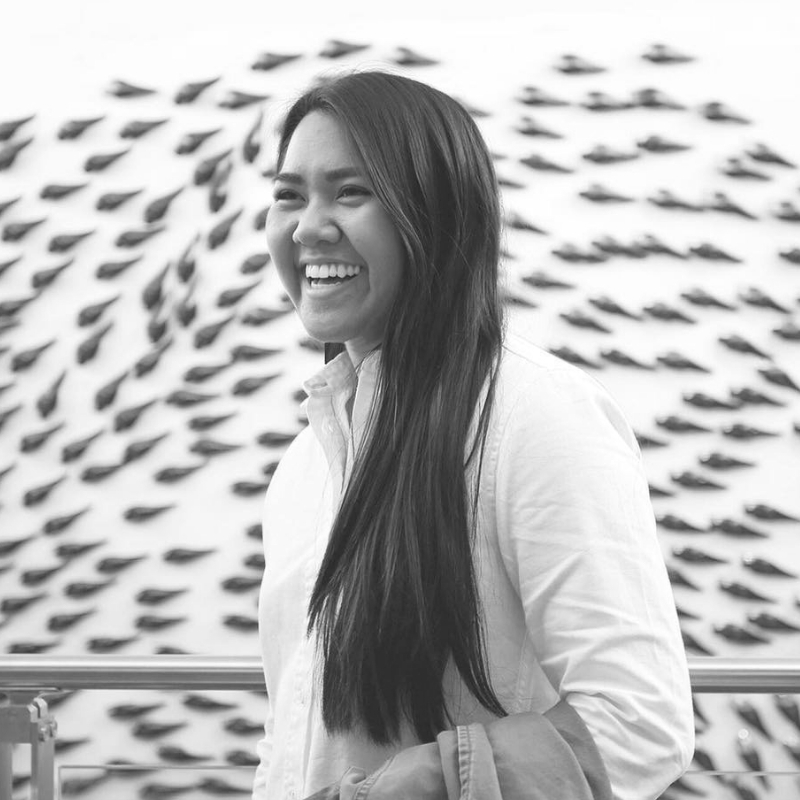 Are you surrounded by a team who has passion for their work? Or is your team concerned only about the money that can be made?
Angelia Trinidad is the CEO and founder of Passion Planner. Her parents both immigrated to the United States from the Philippines hoping to give their children a better life. Angelia is one of four children and was born and raised in San Diego. She was admitted to UCLA with the intention of studying medicine, but after realizing that it wasn't something that she was passionate about, she switched to studying art despite her parent's disapproval. After graduating from UCLA in 2012 with a degree in Arts Education, she was caught in a period of directionless floating.
That's when she created Passion Planner, a tool that would help people create the life they've always wanted. Passion Planner is now a thriving multimillion dollar company that challenges the norms and boundaries of a traditional business. Her persistence and ambition have evolved Passion Planner not only into a company but a lifestyle and a family.
Now, Angelia aims to give back to her community and to help those who also feel stuck in directionless floating. She does so by giving out free Passion Planners to students, non-profit organizations, and other individuals who cannot afford it and offers the PDF download for free on the Passion Planner website. Angelia hopes that with the help of Passion Planner, she'll be able to encourage and empower individuals to create the life they've always wanted.
How would you feel if you went from $60 in your bank account to $2.5M? It could happen! It all comes down to creating a business you love. To learn more read THIS BLOG POST! 
Here are a few key secrets we talked about in this episode:
Michelle introduces Angelia Trinidad.
Angelia talks about the Passion Planner and how it's a "paper life coach."
"It pretty much asks you what you want out of life and helps to create a step-by-step action plan to get there." ~ Angelia Trinidad
The Passion Planner Kickstarter campaign went viral, but then a ship port strike caused the planners to be delayed during shipping to the customers who purchased them on the Kickstarter campaign.
The team had to order new planners, and keep Kickstarter backers updated every step of the way. Transparency was key!
It wasn't difficult for Angelia because of the money. Issues like this are part of the business!
Angelia is pretty spontaneous and has had to learn to work ahead, especially in making planners!
"I think that a lot of people really connected with me as a person, as well as my company to really show there's really a human person that's just trying to do good and trying to do their best." ~ Angelia Trinidad
Angelia's biggest NO came from when she came out as gay and had to learn to grow a thick skin in the face of rejection.
Before Passion Planner, Angelia had created a macaroon business but hated it!
She was burnt out and ready to quit, but she was stubborn and stuck with it.
When you do something you hate, it can lead to depression and frustration and burn out.
On vacation, she realized she needed to change and do something she loved instead. So she sat down to figure it out, and realized that making the plan on finding her passion WAS the plan!
Through Kickstarter and the Passion Planner website, they raised more than $2.5 million dollars. Angelia went from $60 in her bank account to $2.5 million!
When it comes to saying YES to something, Angelia has advice: "I don't think that you should do it unless it's a HELL YES from you." Business owners get burnt out when they say YES or NO to the wrong things!
It's your responsibility to be responsible for your emotions in business. You think you have to say YES, but what if they needed to hear a NO from you to light their spark of passion?
Angelia told Michelle NO many times to appearing on this podcast, and finally said YES! But it was about the right timing for her. She took a sabbatical, rested, and didn't break that for anyone and their expectations on her.
As the Passion Planner company stabilized and leveled off, Angelia had to lay off nearly half of their workforce.
Establishing expectations in business is key, along with transparency.
Empower leaders on your team to make decisions that you would make. Turn them into an extension of your brain, because you cannot do everything!
Angelia shares what she would tell her younger self.
Connect with Angelia Trinidad:
If you loved this episode please consider sharing it with a friend! And, we'd love it if you wrote us a 5 Star review on iTunes and subscribed to the show!
P.S. Even if you have a passion for work, there can be challenges. For instance, what if your product is stuck overseas and can't get over because of ship port strikes? You may love what you do, but you still struggle! THIS BLOG POST can help you learn how to overcome those challenges!