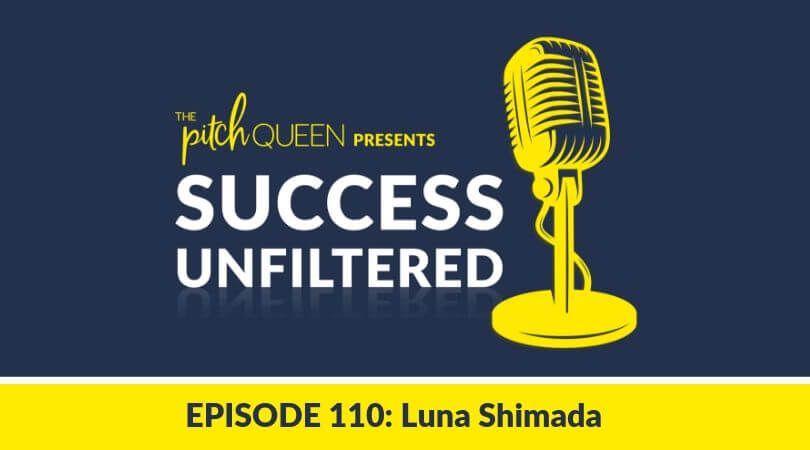 Overcoming obstacles in business can be difficult. Some people sit back and allow the bitterness to rise, others use the struggles of business to help them learn how to overcome entrepreneurial challenges so they can work harder towards their goals and purpose.
Which are you?
When you take the time to introspect, you'll discover your superpower, and how it is that you are uniquely able to change your world and business. 
Closing my last business, FITzee Foods was hard, but it helped me find my superpower, which is helping all of you with your business! Whenever you hear a guest on the Success Unfiltered Podcast, and you hear my story, you get to learn from our mistakes in business and learn how to overcome business failure. You learn from what we did wrong, and what we did right and how it can support you
Our success all starts with us moving forward, letting go of bitterness about our past and not being the victim, but keeping an eye on the prize. 
And don't forget: the biggest struggle you experience is going to be yourself.
Luna Shimada, a guest on the Success Unfiltered Podcast, experienced her first devastating NO when she was just 8 years old. Her life became a journey of discovering her unique superpower, and how she could use it to change the world.
Born to be Magical
Luna Shimada was born magical. Or at least, she was born into a magical place. The daughter of a celebrated Japanese magician who emigrated to America, Luna spent much of her childhood in the world of magic and performances. 
Her mother served as a magician's assistant, so even in utero, Luna was on the stage. 8 year old Luna asked her father to teach her magic, so he handed her a billiard ball and said. "He told me to roll it between my fingers … for eight hours a day," Luna says. "It was kind of like the wax on wax off lesson."
She was good about practicing for several days, and then, Luna got bored and set it down.
Her father saw her and asked, "Where's your billiard ball? Why isn't it in your hand?"
When she replied and told him that she was bored, he responded with "well then, you'll never become a good magician because you don't have what it takes to endure and develop the skills that are needed to be as good as me."
This sparked a hard lesson, where Luna found herself giving up, thinking that she wasn't good enough, and that she would never be good enough – at least, never as good as her dad.
"It created a block," Luna says. It was her first hard rejection, and one that took years to learn how to overcome obstacles. "That set a precedent for me that sent me down a path that just created nothing but block after block for me, because I set myself up to do an impossible task: a task that entailed validation and approval."
Overcoming Obstacles in Business
Luna's journey to overcome these mindset blocks didn't end when she became an adult. 
"I married a magician," she says. "I joined his act. We became a partner team. But when it came time for me to step out of his shadow and into the spotlight and I said 'I want to start performing magic on my own', that was not going to happen." Instead, she found even bigger blocks. 
"He suppressed that need in me, and eventually, inevitably, that need for me to express my independence and my creativity led to the collapse and end of that marriage."
Determined, Luna struck out on her own. But first, she had to rediscover herself. 
"You can't overcome challenges in your business or life unless you first really take the time to take some personal inventory and learn who you are and what it is that you want," she says. "If you don't know what you want then you don't know what your direction is. If you don't know your direction then you're just flying around in the wind, taking this advice and that advice and and hitting dead ends all the time. So the process started with me. It started with me doing a lot of internal soul searching."
The soul searching paid off.
Rebuilding with a Superpower
Rebuilding is a life theme for Luna. From her earliest encounters with her father's trainings, her divorce, and losing a business she had spent 15 years building, Luna was familiar with starting over and what it took to overcoming obstacles in business.
However, she rebuilt with purpose, knowing what she was meant to do, and exactly who she was to serve. Through introspection, her spirituality, and meditation, she had discovered her true gifts. 
"Discover your true talent," Luna says. "Once you know what that is, then you'll know what to do with it. Now the rest of it is easy. The rest of it is just finding appropriate vessels to filter your talents and your gifts through."
Sometimes, though, it doesn't come that easy: as a woman in a male-dominated world, Luna faces rejection daily. 
"Women in [the magic] industry are still subjected to fitting a stereotype," Luna says. "They have to be under 25. They have to have a certain look. They don't even need to be good magicians.  In fact there are so many shows right now that have put out auditions and calls for women under 25; no magic skills required whatsoever." Undaunted, Luna pushes forward. 
"Be true to yourself," she encourages. "First of all believe in your vision. Don't get derailed or influenced into becoming something that you're not. Don't compromise your integrity.  Because there's going to be a lot of temptation for that. And I have always stuck to my guns. I have always been true to my vision; true to myself."
In Conclusion
Luna has had a constant stream of small business obstacles in her entrepreneurial journey, from overcoming childhood obstacles, mindset blocks, and industry stereotypes. These rejections add up, but Luna is able to deal with them through her faith and meditation.
What do you do that helps you keep grounded and focused in the face of rejection? Tell us in the comments.