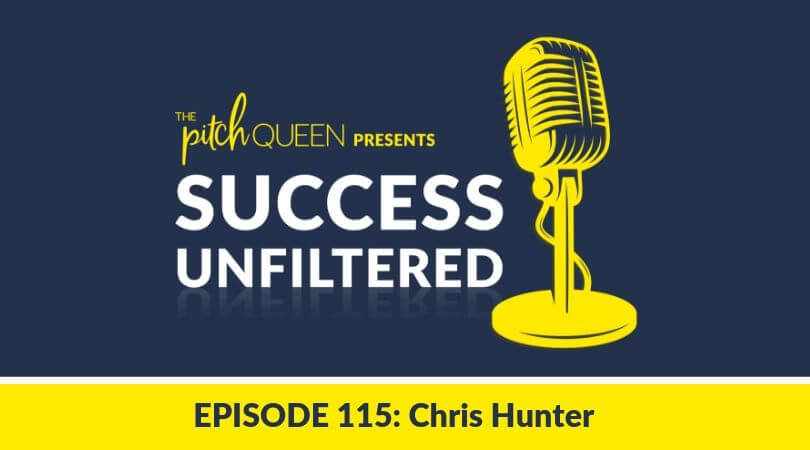 Does it ever seem that your investors just sit and wait after you've given your pitch? If you're sick of waiting for them to say YES or NO, then it's time to learn how to create urgency in sales!
You hear things like this:
"Well, we want to take some time to think about it…"

"Why don't you follow up with me in a week so I can think about it…"

"I'll have to see…"
Each one of these will probably end in a NO!
How can you make your investors make a faster decision, especially when you're a new entrepreneur, perhaps balancing a full-time job, or your company isn't bringing in money yet, and every YES or NO could make or break you!
I have people ask me this all the time. They're tired of getting put off in the beginning, and chasing their clients or investors around, hoping to get an answer. 
Creating an empowering bonus offer could be just the thing you need if working with clients to help their decision making process! This empowering bonus offer is a juicy offer that purchasers are offered for a limited amount of time, it's good enough to build up a level of sales desperation! 
By creating a limited offer, you're not creating total scarcity, but you're creating a temporary, even better, offer to help your client choose YES!
Chris Hunter, CEO of Koia, a guest on the Success Unfiltered Podcast, kept hearing NO when he presented his caffeinated alcoholic drink to investors and potential distributors. When he changed his pitch, only offering limited amounts, they began to say YES, and the investment and the product became sought-after and profitable!
An Exclusive Offer in Action
Chris Hunter was frustrated. 
Over and over, as he pitched to distributors, he kept hearing NO, or they'd put him off. They were concerned that his product, a caffeinated alcoholic beverage, wouldn't sell. If they purchased multiple cases, like he was pitching, and it didn't sell, they'd be out the money they had invested.
"Don't the distributors know that if they don't agree to carry the product, I can't make any to sell?" Chris thought.
That was when he got the idea: what if, instead of trying to mass-produce a larger market product, they instead focused on a smaller area? Instead of trying to be nationwide, why not focus on a smaller geographic region? What if, instead of trying to get distributors to purchase a large amount of product, they only offered a small amount and presented its exclusivity?
For his next pitch, Chris tried this new tactic.
"We want you to be a distributor," he said. "But we only have five cases available."
To his surprise, and great excitement, the distributor said YES!
When they began stocking product, the limited nature meant that it became highly sought after, often selling out within 15 minutes in a night. The distributors built up the sales pressure, to BUY NOW!
By creating a more limited, exclusive offer, Chris learned how to create urgency in sales. 
Creating an Exclusive Offer for Products
When you're working in a product-based business, exclusive offers can be easy. And also if you have a service offering as well! 
Chris Hunter created an exclusive offer with Koia. Instead of asking his distributors to purchase large amounts of drinks that they were uncertain of being able to sell, Chris told them they could only purchase a few.
They only had to purchase 5 cases in order to be a distributor.
The limited quantities were smaller amounts that they felt more comfortable in purchasing and investing in, but also it helped create a higher demand for the product when their consumers found out about the limited amounts.
By only allowing a limited amount of the product to hit the market, Chris helped raise the sales demand, making it an even more profitable investment for his distributors.
There are many ways to create an exclusive offer!
Remember the old TV infomercials for workout DVDs, cleaning supplies, or cassette tape sets that said "If you order in the next 20 minutes, we'll DOUBLE your order!" 
Besides us wondering how they knew when that 20 minutes was up, doesn't that sound enticing? Whether it be a doubled order of some "magical" cleaning products, a bonus cassette tape, or an extra gift with your order, that type of offer makes a half-way persuaded buyer pick up their phone, credit card in hand, ready to say YES!
Creating an Exclusive Offer for Services
But what if you don't have a product? What if you offer a service, like coaching, or social media management?
You can create a time-sensitive offer. 
How can you do that?
Let's say you plan a discovery call with a potential client. If they sign up for your services within 24 hours of the call, you can offer them an empowered decision bonus aka discount, or a special bonus offer, like an additional strategy call, or perhaps even a bonus month of coaching.
If you're already thinking of saying "YES, I like this idea", this adds a sense of urgency to your clients decision making process. 
Another example would be courses that are promoted through webinars. Many service providers use evergreen webinars to promote their services, whether it be a subscription community, coaching services, or digital courses. 
After listening to the webinar, the provider automatically sends out a limited time offer. That offer could be extra bonuses for the attendees: a download, an extra module for the course. It's only available to people who commit during a certain timeframe, and then it's gone forever. 
These entrepreneurs create their own hype and limited offer, to help create a fast YES! This bonus offer helps create hype and urgency for buyers to make a quick decision.
In Conclusion
Chris Hunter was able to create a limited product exclusivity offer to activate his bonus offer, and it paid off, with his drinks selling out nightly from his customers. From his experiences, we can learn that having a special, limited time offer can help motivate a fast YES, and help build a brand!
What are some exclusive bonus offers you can incorporate into your business? Do you have any empowering bonus offers? Share it with us in the comments!