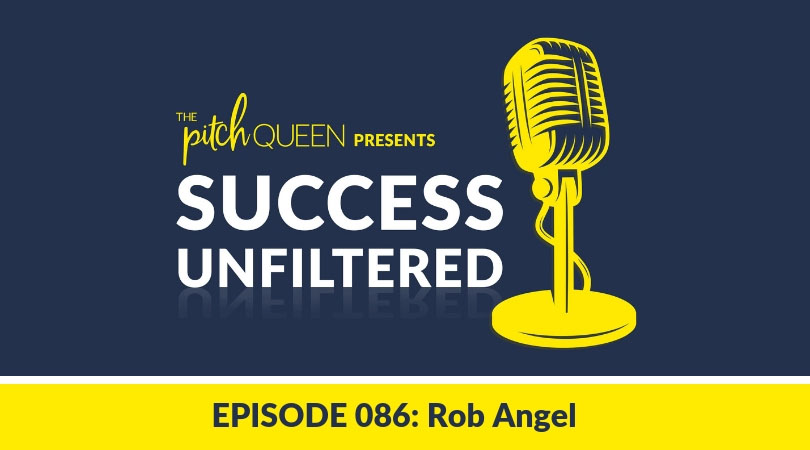 Disaster strikes… You had several proposals out to prospective clients, and you were counting on them saying YES, but they all come back and give you a big fat NO.
While it isn't pleasant to think about, being prepared for a NO in any situation, is important. We should all have "disaster" plans in place, those Plans B, C and D, but how do you prepare yourself mentally for hearing that NO?
I actually went through a similar situation, shortly after FITzee Foods closed. One of my clients who was a huge fan of our protein bars, FITzee Bars, had reached out to me and shared that he was interested in keeping the FITzee Bars going.
Of course, I was excited, I would have loved for the FITzee Bars to go into production. But, from that very moment, we started discussing him bringing the FITzee Bars back, I was preparing myself to hear NO.
FITzee Foods was open for 9 years, I was very aware of how tough business was in the freshly prepared meal niche. Especially for my previous client who was used to working in tech and eCommerce.
While I remained hopeful, I continued to prepare myself for hearing a NO. I kept reminding myself of the positives that would occur if the deal went through and what the positives would be if the deal didn't go through.
Almost a year after we had started talking about bringing the FITzee Bars back, I received the following email…
"Michelle –

I had several conversations with friends and one has completely backed out and other is on the fence. No matter how we slice numbers we can't get to $50k without any sales.

I hoped the packaging would push things forward but there is still a strong opinion that it needs a complete overhaul. I have to trust that opinion as he is branding/marketing and lives that world daily. His opinion was strong enough that he backed out as this is now north of $100k to reboot the bar biz. The two of us remaining discussed it and have enough uncertainty that we are going to have to pass.  

I'm flying out shortly but may be able to hop on call over the weekend if you want to discuss further.

Thanks,
– R"
When I received that NO from these guys, I was okay with it. I knew that it just meant another chapter of my life was officially closed. There was some disappointment surrounding their NO, but I knew it just wasn't meant to be because I had previously prepared myself for them to tell me NO.
I learned a lot from this experience and want to share how you can prepare YOURSELF should a similar situation arise.
NO is a Relative Term
We've talked about it before, hearing NO doesn't necessarily mean NO forever. It's just something that you're hearing now, which gives you the opportunity to figure out how to get around that NO. As Rob Angel, a guest on Success Unfiltered explained, you have to learn how to adapt on the fly.
One of the earlier, big pitches that Rob was trying to land for his game, Pictionary, was with Nordstrom. Rob knew he had to go in and convince them that his game was different than all the other games they already sold.
Rob hadn't prepared himself for hearing a NO, but he knew that he could shift that NO if he provided the right information that Nordstrom needed to hear.
After doing his pitch, the woman he had met with said NO to him, that she didn't believe it was going to work for them. Rob was shocked because he admits, that he'd never received a NO on a sales call before. He immediately jumped into "figure it out" mode.
He knew that this was the biggest sale of his life, he knew that getting a YES could help change everything about the progression of his business.
Rob began offering things he had never offered to anyone else, coming up with fun and unique ideas on the spot. Things like, offering to take the product back if it didn't sell, teaching the Nordstrom staff members how to play, and he offered to come in and do demonstrations in every Nordstrom store.
When it comes down to it, stores really just want to know what the profits are going to be.
In, the end after Rob had made all of his offerings, the woman at Nordstrom decided to take in 12 units of the game. Which turned into the biggest positive from a sales standpoint for Rob and his business partners.
When Rob looks back, the one thing he would suggest to other entrepreneurs is to prepare for the NO. He had not prepared for the NO, but since he was good on the fly, it worked out for him.
However, he does recommend having 5 to 8 talking points, beyond your regular pitch, that you can then prioritize based on what's important to the person or business you're speaking with.
Then, when it comes time to pitch, you do not just give the same spiel for every person you meet with.
You Have to Love What You Do
I know I tell you that everything will work out for the best or in whatever way it's supposed to. I remind you to not stress about the NO's because there will be other opportunities. Even though both of those statements are true, there's one other thing that you need to remember….
You must follow your dreams. Follow your passion.
If you are doing what lights you up, even the worst NO won't knock you down for long. You'll be ready to get back up and fight again.
Nonetheless, in the beginning, there were days when he was exhausted. He was still working as a waiter, in addition to beating the pavement to get his game into stores and doing demonstrations. He'd go home at night completely wiped.
However, he had so much love for his business partners and for what they were creating together, that it would get him up and keep him going.
That's exactly what YOU want to look for in your business.
So, absolutely prepare for that NO, but just as important, make sure you're living out your passion in your work.
In Conclusion
It's so important to prepare for rejection and to prepare for working towards the worst case scenario in business.
Not only will preparing like this help you at the moment, when it comes to thinking on the fly, but it will help prepare you for the ultimate success that you're working towards because you'll be used to NO. Meaning NO won't get you down for long, ever.
Where can you start preparing yourself to hear a NO in your business? I'd love for you to tell me in the comments.