The Abundant Accountant Podcast
The Abundant Accountant Podcast 
is where accounting professionals come to learn the most efficient and powerful ways to grow their firm, sharpen their skills, and have consistent increasing revenue. We cover topics from networking, pricing, finding your ideal clients, increasing cash flow, setting boundaries with clients and much more so you can stop giving away your time and expertise away for free and start being paid your value and worth!
You'll learn tips and strategies as well as hear personal interviews from successful accounting professionals. This podcast for accountants will show you exactly how to create the business (and life) of your dreams full of abundance!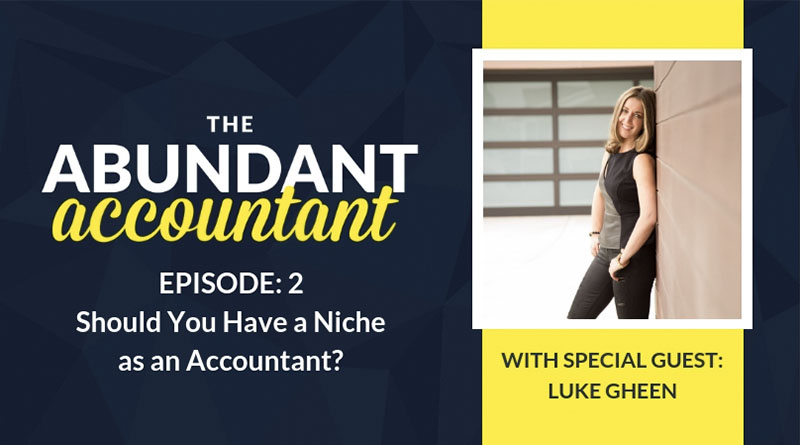 Are you afraid to niche down your accounting business because you fear that you might run out of clients? In this week's episode of The Abundant Accountant Podcast, Luke Gheen joins us to share the evolution of his business' niche. When he first started out, Luke's...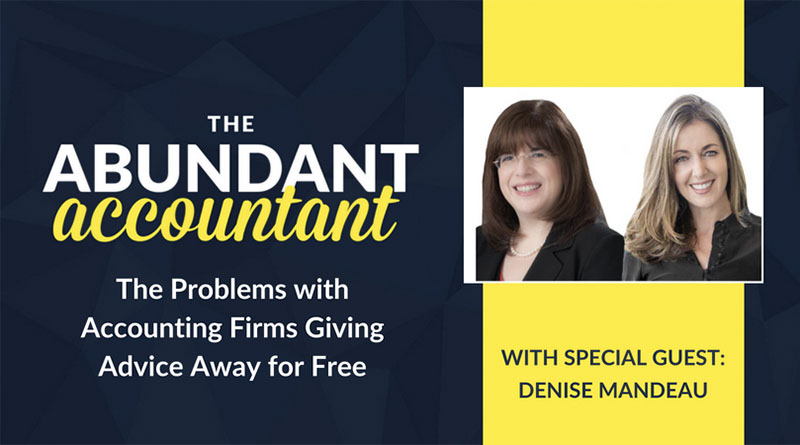 How often are you asked for free advice? The second you let people know that you're an accountant, they probably start asking you question after question. It can get overwhelming, plus giving all of that free information away doesn't help you AND it doesn't help those...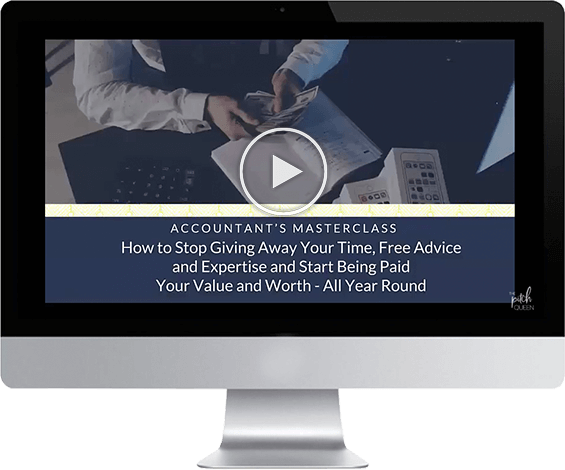 Join the Abundant Accountant Masterclass!
Learn how to communicate your value

Collect higher fees with confidence

Be paid what you're worth so you can work less and make more money!